Records of anti-tetanic immunization in documents of mothers. A descriptive study
Abstract
Before the confirmation that, there is as much lack of knowledge among women about the importance of anti-tetanic vaccination during the gestation period, as deficiency in data about this immunization, it was decided to elaborate a research in order to verify and analyze the records of anti-tetanic immunization in documents of groups of 50 Mothers in a poor community of the City of Sao Paulo. This study, descriptive and quantitative, was made in the period from April 2005 to April 2006. There were collected data in records of vaccination and prenatal periods, and also other kinds of records such as social, demographic and obstetric distinctions. The results showed that in 24% of the cases there were flaws in the vaccination scheme. The conclusion is that improving the quality of the records is a must, besides orientating women about the importance of vaccination, what involves the necessity of a closer follow up and assistance during the prenatal period.
Keywords
Nursing; helth promotion
DOI:
https://doi.org/10.5935/1676-4285.2006374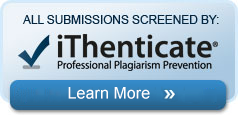 The articles published in Online Brazilian Journal of Nursing are indexed, classified, linked, or summarized by:
Affiliated to:
Sources of Support:
 Visit us:
The OBJN is linked also to the main Universities Libraries around the world.
Online Brazilian Journal of Nursing. ISSN: 1676-4285

This work is licensed under a Creative Commons:Noncommercial-No Derivative Works License.