Mental health professionals and policies: a descriptive study
Abstract
The Brazilian psychiatric reform proposes substitutive treatment in order to favor de-institutionalized practices. Based on that, it is important to know the practical spectrum of this new policy, as well as the opinions of the professionals involved. Aim: To analyze the policies of mental healthcare followed by the professionals who work in the psychosocial care network of the Brazilian state of Rio Grande do Norte (RN, in Portuguese). Method: This is a descriptive study, with a quantitative-qualitative approach, involving data obtained from questionnaires and interviews used in conjunction with professionals and coordinators of the public mental healthcare services in the Brazilian state of RN, respectively. The quantitative results will be analyzed with the support of SPSS software in terms of descriptive statistics; the qualitative data will be analyzed using ALCESTE software and other systems. It is expected that the results generated by these methods can contribute to professional practices and to the workings of the mental healthcare services in terms of the description of each, and the observation of possible issues in the process.
Keywords
Professional Role; Health Manpower; Health
References
Santos RCA, Pessoa Junior JM, Fernandes RL, Carvalho SR, Miranda FAN. Reflections on the Brazilian Psychiatric Reform and its dimensions. Rev eferm UFPE on line [periodic online]. 2013 [cited 2014 Sept 25]; 7(esp):6705-13. Available from: http://www.revista.ufpe.br/revistaenfermagem/index.php/revista/article/view/4770/pdf_405
Barros S, Salles M. Mental health care management in the Brazilian National Health System. Rev Esc Enferm USP. 2011;45(2):1780-1785
Pessoa Júnior JM, Miranda FAN. The trajectory of dr. Elger Nunes' day-hospital: a historical view of psychiatry and mental health in Rio Grande do Norte. Online braz j nurs [periodic online]. 2012 Oct [cited 2014 Sept 25]; 11 Suppl 1: 559-62. Available from: http://www.objnursing.uff.br/index.php/nursing/article/view/3760
DOI:
https://doi.org/10.5935/1676-4285.20145057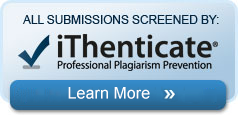 The articles published in Online Brazilian Journal of Nursing are indexed, classified, linked, or summarized by:
Affiliated to:
Sources of Support:
 Visit us:
The OBJN is linked also to the main Universities Libraries around the world.
Online Brazilian Journal of Nursing. ISSN: 1676-4285

This work is licensed under a Creative Commons:Noncommercial-No Derivative Works License.