Health services organization according to the intersectoral perspective: a review
Abstract
This text presents some reflections upon organizing, programming and structuring health services, according to the perspective that involves the challenges of an intersectoral practice, based upon the comprehension of the concept of health in the scenarios of health care practice. Health care is understood here as its amplified concept of quality of life. There is a consensus that the current care model, beyond its exclusive characteristic, presents a low impact upon the health care problems and the quality of life of society. Therefore, we look to base this study upon the work of authors who have amplified the strategic vision of organizing health care services in order to make such discussion the object of this study. Intersectoral practice, however, as an organizational strategy, looks to overcome policy fragmentation upon considering the human being in its entirety and its complexity.
Keywords
Organization and Administration; Quality Management; Health Services
DOI:
https://doi.org/10.5935/1676-4285.200544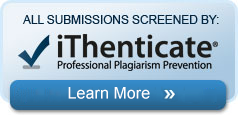 The articles published in Online Brazilian Journal of Nursing are indexed, classified, linked, or summarized by:
Affiliated to:
Sources of Support:
 Visit us:
The OBJN is linked also to the main Universities Libraries around the world.
Online Brazilian Journal of Nursing. ISSN: 1676-4285

This work is licensed under a Creative Commons:Noncommercial-No Derivative Works License.