Neonatal pain: literature review from 1998 to 2008
Abstract
Literature review related to neonatal pain. Objectives: to identify scientific articles related to the theme in computerized database - Medline, Lilacs and Cinahl; to identify themes related to neonatal pain. The methodology utilizes research computer and/or manual bibliography. Data were obtained from 32 scientific literatures from 1998 to 2008. Results: studies were published mainly in English. Five themes were identified: painful stimulation to neonates; expression of neonatal pain; assessment instruments of neonatal pain; methods for control and relief of neonatal pain; perception, assessment and management of neonatal pain. Conclusion: the reports revealed gap in care such as wrong methods of pain evaluation and management, inconsistent documentation, absence of written rules leading to sub or mistreatment. Although instruments of pain assessment in neonates are being clinically tested by several researchers, there is a deficiency of published studies (such as nurses experience reports in the use of such tools) in clinical practice in the daily life of neonatal intensive care unit.
Keywords
pain; newborn; pain measurement; neonatal nursing; intensive care neonatal
DOI:
https://doi.org/10.5935/1676-4285.20081668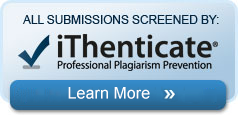 The articles published in Online Brazilian Journal of Nursing are indexed, classified, linked, or summarized by:
Affiliated to:
Sources of Support:
 Visit us:
The OBJN is linked also to the main Universities Libraries around the world.
Online Brazilian Journal of Nursing. ISSN: 1676-4285

This work is licensed under a Creative Commons:Noncommercial-No Derivative Works License.