To be SEER 1.0 or not to be SEER 2.0? That is one of a few questions
Abstract
The intent of this editorial is to share the fears related to the migration to a new version of the OJS/PKP and to highlight the strengths of the OBJN with the use of the OJS. The editorial also poits out many questions related to the contribuition of the OBJN to the scholars as well as quastions that includ the critical issues of time, costs, and planning.
Keywords
Peer Review, Research; publishing; journalism
DOI:
https://doi.org/10.5935/1676-4285.2007927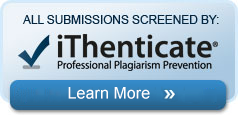 The articles published in Online Brazilian Journal of Nursing are indexed, classified, linked, or summarized by:
Affiliated to:
Sources of Support:
 Visit us:
The OBJN is linked also to the main Universities Libraries around the world.
Online Brazilian Journal of Nursing. ISSN: 1676-4285

This work is licensed under a Creative Commons:Noncommercial-No Derivative Works License.