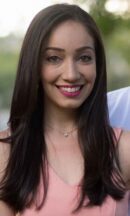 Arterial puncture pain of the newborn: prior note of a comparative study
Abstract
Problem: Neonates admitted to the intensive care unit go through several challenges with a wider range of procedures necessary for their survival, most of them painful. Aim: check the effectiveness of implementing a bundle for pain management during arterial puncture in the baby admitted to the Neonatal Intensive Care Unit. Method: This is a quasi-experimental, comparative study of the type before and after, in which data were collected through non-participating observation of punctures, conversation wheels, and application of a semi-structured questionnaire on the subject with nursing professionals. Preliminary results: The preliminary analysis allows us to state that bundle can bring about a decrease in pain scores during arterial puncture; however, the awareness of professionals is still flawed and based on their subjective knowledge.
Keywords
Pain; Nursing Care; Intensive Care Units, Neonatal.
References
Guimarães EAA, Vieira CS, Nunes FDD, Januário GC, Oliveira VC, Tibúrcio JD. Prematurity and associated factors in Divinópolis, Minas Gerais state, Brazil, 2008-2011: analysis of the Information System on Live Births. Epidemiol. Serv. Saude. 2017 Jan-Mar [cited 2019 Oct 13] 26(1). Available from: http://www.scielo.br/pdf/ress/v26n1/en_2237-9622-ress-26-01-00091.pdf. doi:10.5123/S1679-49742017000100010.
Costa T, Rossato LM, Bueno M, Secco IL, Sposito NPB, Harrison D, et al. Nurses' knowledge and practices regarding pain management in newborns. Rev Esc Enferm USP. 2017 [cited 2019 14 Oct 13] 51:e03210. Available from: http://www.scielo.br/pdf/reeusp/v51/pt_1980-220X-reeusp-51-e03210.pdf. doi: http://dx.doi.org/10.1590/S1980-220X2016034403210.
Sturke R, Harmston C, Simonds RJ, Mofenson LM, Siberry GK, Watts DH, et al. A Multi-Disciplinary Approach to Implementation Science: The NIH-PEPFAR PMTCT Implementation Science Alliance. J Acquir Immune Defic Syndr. 2014 Nov [cited 2019 Oct 13] 1;67 Suppl 2:S163-7. Available from: https://www.ncbi.nlm.nih.gov/pubmed/25310124.doi:10.1097/QAI.0000000000000323.
DOI:
https://doi.org/10.17665/1676-4285.20206319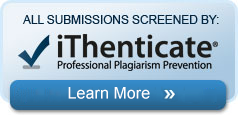 The articles published in Online Brazilian Journal of Nursing are indexed, classified, linked, or summarized by:
Affiliated to:
Sources of Support:
 Visit us:
The OBJN is linked also to the main Universities Libraries around the world.
Online Brazilian Journal of Nursing. ISSN: 1676-4285

This work is licensed under a Creative Commons:Noncommercial-No Derivative Works License.