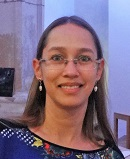 Nursing records at a teaching hospital: a quasi-experimental study
Abstract
Aim: to evaluate the records of the nursing staff for compliance with the specific legislation in a teaching hospital considering the institution sector, work shift, the professional category and the number of offenses per registration before and after educational intervention.Method: a quasi-experimental study of pre-test and post-test type with a single group. Result: 826 nursing records were evaluated. The largest number of records was made in the Intensive Care Unit by the practical nurses and the night shift. There was an increase in the number of records made by nursing assistants, in male clinical sectors and female surgery sector. There was a reduction in the occurrence of three or more offenses. The intervention was effective for items such as presence of date, time, signature and professional identification stamp. Discussion: incomplete notes can hamper individual care, undermine the continuity of care and imply risks to patient safety. Conclusion: educational interventions can contribute to improvements in nursing records.
Keywords
Continuing Education; Nursing Education; Nursing Hospital Service; Nursing Human Resorces in Hospital; Research in Nursing Management; Nursing Legislation
References
Kim H, Dykes PC, Thomas D, Winfield LA, Rocha RA. A closer look at nursing documentation on paper forms: Preparation for computerizing a nursing documentation system. Comput Biol Med. 2011;41(4):182-9.
Wang N, Hailey D, Yu P. Quality of nursing documentation and approaches to its evaluation: a mixed-method systematic review. J Adv Nurs. 2011; 67(9):1858-75.
Barreto PA, Braga ALS, Andrade M. Evaluation of completeness of dengue records: exploratory study of compulsory notices. Online braz j nurs [periodic online]. 2012 Dec [cited 2016 Jan 29]; 11(3):829-47. Available from: http://www.objnursing.uff.br/index.php/nursing/article/view/3920
Galvão MCB; Ricarte ILM. Prontuário do Paciente. Rio de Janeiro: Guanabara Koogan, 2012.
Conselho Federal de Enfermagem. Resolução COFEN 311, de 08 de fevereiro de 2007. Aprova a reformulação do código de ética dos profissionais de enfermagem [Internet]. [cited 2015 Set 10]. Disponível em: http://www.cofen.gov.br/resoluo-cofen-3112007_4345.html
León Molina J., Manzanera Saura J.T., López Martínez P., González Nieto L.. Dudas de enfermería en el manejo de la historia clínica: Aspectos jurídicos. Enferm. glob. [Internet]. 2010 Jun [cited 2016 Jan 30] ; (19): . Available from: http://scielo.isciii.es/scielo.php?script=sci_arttext&pid=S1695-61412010000200021&lng=es.
Conselho Regional de Enfermagem de Minas Gerais. Deliberação 135/2000 de 10 de outubro de 2000. Normatiza no Estado de Minas Gerais os princípios gerais que constituem a documentação de Enfermagem. [Internet]. [cited 2015 set 10]. Available from: http://www.corenmg.gov.br/anexos/legislacao_normas_pb.pdf.
Jefferies D. Communicate with clarity: Correct use of abbreviations and phrases in nursing records is vital for care efficiency and safety, writes Diana Jefferies. Nurs Stand. 2012; 26(40):62-3.
Pimpão FD, Filho WDL, Vaghetti HH, Lunardi VL. Percepção da equipe de enfermagem sobre seus registros: Buscando a sistematização da assistência de enfermagem. Rev. enferm. UERJ, Rio de Janeiro, 2010;18(3):405-10.
Blair W, Smith B. Nursing documentation: Frameworks and barriers. Contemp Nurse. 2012; 41(2):160-8.
Agência Nacional de Vigilância Sanitária. Assistência segura: uma reflexão teórica aplicada à prática. Brasília: ANVISA, 2013.
BARBOZA RCP. Avaliação da qualidade das anotações de enfermagem em um Hospital Universitário. Trabalho de Conclusão de Curso. Universidade Federal de Juiz de Fora, 2011.
Conselho Federal de Enfermagem. Resolução 191 de 31 de maio de 1996. Dispõe sobre a forma de anotação e o uso do número de inscrição ou da autorização, pelo pessoal de Enfermagem. [Internet]. [cited 2015 Set 10] Available from: http://www.cofen.gov.br/resoluo-cofen-1911996-revogou-resoluo-cofen-1751994_4250.html.
Instituto Nacional de Metrologia, Qualidade e Tecnologia (INMETRO). Sistema Internacional de Unidades: SI. Duque de Caxias, RJ: INMETRO/CICMA/SEPIN; 2012.
Conselho Nacional de Metrologia, Normalização e Qualidade Industrial – CONMETRO. Resolução nº 11, de 12 de outubro de 1988 [Internet]. [cited 2015 Ago 31]. Available from: http://www.inmetro.gov.br/resc/pdf/RESC000114.pdf.
Sodré F, Littike D, Drago LMB, Perim MCM. Empresa Brasileira de Serviços Hospitalares: um novo modelo de gestão? Serv. Soc. Soc., 2013; 114:365-80.
Ribeiro AC, Souza JF, Silva JL. Lack of employment security in the Sus in the perspective of Hospital nursing. Cogitare Enferm. 2014 Jul/Set; 19(3):569-7.
Conselho Federal de Enfermagem. Resolução COFEN-358/2009. Dispõe sobre a Sistematização da Assistência de Enfermagem e a implementação do Processo de Enfermagem em ambientes, públicos ou privados, em que ocorre o cuidado profissional de Enfermagem, e dá outras providências. [Internet]. [cited 2015 set 10]. Available from: http://www.cofen.gov.br/resoluo-cofen-3582009_4384.html.
Brasil. Código Processo Civil. Lei nº 5.869, de 11 de janeiro de 1973. [Internet]. [cited 20 Jan 2016]. Available from: http://presrepublica.jusbrasil.com.br/legislacao/91735/codigo-processo-civil-lei-5869-73.
Azevêdo LMN, Oliveira AG, Malveira FAS, Valença CN, Costa EO, Germano RM. A visão da equipe de enfermagem sobre seus registros. Rev Rene. 2012; 13(1):64-73.
DOI:
https://doi.org/10.17665/1676-4285.20165470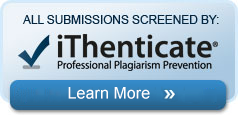 The articles published in Online Brazilian Journal of Nursing are indexed, classified, linked, or summarized by:
Affiliated to:
Sources of Support:
 Visit us:
The OBJN is linked also to the main Universities Libraries around the world.
Online Brazilian Journal of Nursing. ISSN: 1676-4285

This work is licensed under a Creative Commons:Noncommercial-No Derivative Works License.