Shift Changes in Pediatric Intensive Care Units: a descriptive study
Abstract
Aim: to analyze shift change procedures (SC) of the nursing staff in Pediatric Intensive Care Units (UTI-PED). Method: A descriptive and quantitative study carried out in four university hospitals in Paraná. Data collection takes place over a period of seven days in each of four locations through non-participant observation of the SC during the period from May to December 2015. The data collection instrument is characterized as a check list that covers two areas: SC identification, and issues related to it. Data are analyzed using descriptive statistics and are discussed based on the literature relating to the themes of communication in SC and patient safety. It was found that only in the UTI-PED III did professionals prove to be attentive and involved in 100% of the SC. Partial results indicate the need for improvements in SC, as it is believed that "noise" or non-compliance can possibly translate into failures in terms of the information transmitted and/or received and can interfere with patient safety.
Keywords
Passagem de Plantão; Segurança; Ruídos.
References
Moura GMSS, Magalhães AMM. Eventos adversos relacionados à assistência em serviços de saúde: principais tipos. In: Agência Nacional de Vigilância Sanitária (Brasil). Assistência Segura: uma reflexão teórica aplicada à prática. 1 ed. Brasília: Anvisa; 2013. p. 65-78.
Keenan G, Yakel E, Lopez KD, Tschannen D, Ford Y. Challenges to nurses' efforts of retrieving, documenting, and communicating patient care information. J Am Med Inform Assoc [internet]. 2013 Mar 1 [Cited 2015 Aug 3] 20(2). Available from: http://jamia.oxfordjournals.org/content/20/2/245.full. doi: http://dx.doi.org/10.1136/amiajnl-2012-000894
Gonçalves MI. Comunicação na passagem de plantão da equipe de enfermagem em Unidades de Cuidados Intensivos Neonatais e fatores relacionados à segurança do paciente [dissertação]. Florianópolis (SC): Universidade Federal de Santa Catarina; 2012.
DOI:
https://doi.org/10.17665/1676-4285.20155281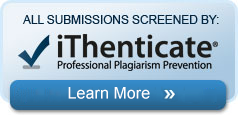 The articles published in Online Brazilian Journal of Nursing are indexed, classified, linked, or summarized by:
Affiliated to:
Sources of Support:
 Visit us:
The OBJN is linked also to the main Universities Libraries around the world.
Online Brazilian Journal of Nursing. ISSN: 1676-4285

This work is licensed under a Creative Commons:Noncommercial-No Derivative Works License.