The child facing the stress before surgery. An exploratory study.
Abstract
Descriptive exploratory study of qualitative boarding directed to analyses the parameter of the children to the stress before-surgical. They were unreason as technical of collects the observation without participation and the interview with the mothers. They participated, nine children in age preschool, internal in pediatric of the philanthropic hospital in Salvador, who hoped to be put under surgery. In the Symbolic Interacionism and analyzes the contender suffering of the children ahead the restrictions and difficulties faced in the course of the stress before-surgical one through the categories: Suffering with stress before-surgical, Coming to operate without knowing the reason and coexist the stranger and the stranger. It was finished that the perception, the actions and the expressions of the children represents how it hits the surgery that is for the boy. That understanding can favor the application of actions that search the difficulties faced by the children in the before-surgical.

Keywords
Perioperative nursing; Nursing care; Stresse,Psyclological/surgical; Pediatrics
DOI:
https://doi.org/10.5935/1676-4285.2006508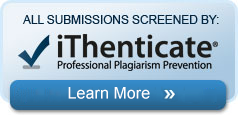 The articles published in Online Brazilian Journal of Nursing are indexed, classified, linked, or summarized by:
Affiliated to:
Sources of Support:
 Visit us:
The OBJN is linked also to the main Universities Libraries around the world.
Online Brazilian Journal of Nursing. ISSN: 1676-4285

This work is licensed under a Creative Commons:Noncommercial-No Derivative Works License.