Verbal history and qualitative research in nursing. A bibliographic study
Abstract
The present article aims to review the main texts that deal with Oral History by identifying among the most important conceptions, the one that best fits the field of nursing. It´s a bibliografical study, embracing the period from 1983 to 2005. They were identified three main conceptions on Oral History: research technique; as a subject formed by a distinct theoretical body related to its practice; and research methodology. The outcome of this study emphasizes that the Oral History conception as a research methodology is more appropriate for nursing research due to the fact that it allows the assistance direction from the individuals own experience, e, therefore, must wide be used by the nurses interested in searching the singularity of one given experience one for the life of people and/or groups.

Keywords
Nursing; Qualitative Research; Methodology
DOI:
https://doi.org/10.5935/1676-4285.2006487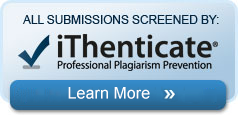 The articles published in Online Brazilian Journal of Nursing are indexed, classified, linked, or summarized by:
Affiliated to:
Sources of Support:
The OBJN is linked also to the main Universities Libraries around the world.
Online Brazilian Journal of Nursing. ISSN: 1676-4285

This work is licensed under a Creative Commons:Noncommercial-No Derivative Works License.