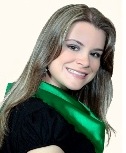 Adherence to immunosuppressive treatment in post-renal transplant patientes: a descriptive-exploratory study
Abstract
Aim: To check the adherence to the immunosuppressive treatment of post-renal transplant patients. Method: This is a quantitative, transversal, descriptive-exploratory study performed using 50 patients in the Brazilian state of Santa Catarina. The study involved a semi-structured interview based on the "Measurement Test of Adherence to Treatments". Results: It was observed that 76% of the patients were considered to be non-adherent to the immunosuppressive treatment; in 62% of the cases it was unintentional behavior; 2% of the cases mentioned lack of motivation to continue treatment; 44% of the cases ingested from 11 to 15 pills/day. The complications reported were hypertension, diabetes and graft rejection. Discussion: Besides the non-adherence, patients demonstrated understanding and motivation regarding the medication. The excessive umber of drugs ingested on a daily basis influenced the adherence to the treatment. There were two chronic rejections, one of which presented a connection to non-adherence to the immunosuppressive treatment. Conclusion: The number of medications contributed to non-adherence
Keywords
Metadata; Health Sciences; Nursing
References
Nunes FS, Lautert L. A enfermagem na hemodiálise longa noturna. In: Thome EGR, Lautert L (Org). Enfermagem em diálise. Brasília: ABEn; 2009, 226p.
Pacheco GS, Santos I, Bregman R. Clientes com doença renal crônica: avaliação de Enfermagem sobre a competência para o autocuidado. Escola Anna Nery. 2007;11(1):44-51.
Carvalho LKCAA, Lima SM, Carneiro VA, Leite RF, Pereira AML, Pestana JOMP. Fatores de risco cardiovascular em pacientes pediátricos após um ano de transplante renal. Acta Paul Enferm. 2010;23(1):114-8.
Madeiro AC, Machado PDLC, Bonfim IM, Braqueais AR, Lima FET. Adesão de portadores de insuficiência renal crônica ao tratamento de hemodiálise. Acta Paul Eferm. 2010;23(4):546-551.
Kurita GP, Pimenta CAM. Adesão ao tratamento da dor crônica: estudo de variáveis demográficas, terapêuticas e psicossociais. Arq Neuro-Psiquiatria. 2003;61(2B):416-425.
Leite SN, Vasconcellos MPC. Adesão à terapêutica medicamentosa: elementos para a discussão de conceitos e pressupostos adotados na literatura. Ciência e Saúde Coletiva. 2003;8(3):775-782.
Brito DCS. Cuidando de quem cuida: estudo de caso sobre o cuidador principal de um portador de insuficiência renal crônica. Psicologia em Estudo. 2009;14(3):603-07.
Morisky DE, Green LW, Levine DM. Concurrent and predictive validity of a self-reported measure of medication adherence. Med Care. 1986;24(1):67-74.
Cornélio, RCAC, Pinto ALT, Pace FHL, Moraes JP, Chebli JMF. Não adesão ao tratamento em pacientes com doença de Crohn: prevalência e fatores de risco. Arq Gastroenterologia. 2009;46(3):183-9.
Moreira LB, Fernandes PFCBC, Monte FS, Galvão RIM, Martins AMC. Conhecimento sobre o tratamento farmacológico em pacientes com doença renal crônica. Rev Bras Ciencias Farmaceuticas. 2008;44(2):315-325.
Terra FS. Avaliação da Qualidade de Vida do Paciente Renal Crônico Submetido à Hemodiálise e sua Adesão ao Tratamento Farmacológico de uso Diário [Dissertação]. Alfenas: Universidade Jose do Rosário Vellano; 2007.
Lira ALBC, Albuquerque JG, Lopes MVO. Perfil dos pacientes com transplante renal de um hospital universitário de Fortaleza-CE. Online Brazilian Journal Nursing;5(1),2006.
Brahn MMT. Adesão aos imunossupressores e pacientes transplantados renais [Dissertação]. Porto Alegre: Universidade Federal do Rio Grande do Sul; 2012.
Maldaner CR, Beuter M, Brondani CM, Budó MLD, Pauletto MR. Fatores que influenciam a adesão ao tratamento na doença crônica: o doente em terapia hemodialítica. Rev Gaúcha Enferm. 2008;29(4):647-53.
DOI:
https://doi.org/10.5935/1676-4285.20133865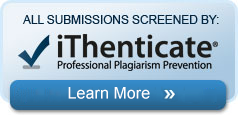 The articles published in Online Brazilian Journal of Nursing are indexed, classified, linked, or summarized by:
Affiliated to:
Sources of Support:
 Visit us:
The OBJN is linked also to the main Universities Libraries around the world.
Online Brazilian Journal of Nursing. ISSN: 1676-4285

This work is licensed under a Creative Commons:Noncommercial-No Derivative Works License.