Nursing process for the patient submitted to cardiac cateterism
Abstract
Hospitalization resulted from heart diseases creates a strong emotional charge on patients' emotional structure, who feel in need of information about their pathology and requests professional assistance systematically, aiming the facing of the unknown, mainly related to the imagination of the gravity of their problem. This study resulted from the need of searching new knowledge that permit to direct the practice towards the coronary patients' care that need the accomplishment of diagnostic invasive procedure (Cardiac Catheterism). The general objective of this study is to elaborate the systematization of care to the hospitalized client submitted to Cardiac Catheterism, form their needs and discuss these needs through the critical analysis of the assistance models. This study has qualitative approach where the used techniques allowed the gathering of the elements that compound the patient's social representation against the Cardiac Catheterism, organized in three stages, that are: Pre analysis (contact with the material to be analyzed), Exploration (Transformation of rough data) and Treatment (interference and interpretation of the results). This data was collected from August 2005 to October 2005, in the Cardiac Unity at Santa Casa da Misericórdia Hospital, in Rio de Janeiro. The collection of data begun after the approval by the Ethics Committee in Researches of Antonio Pedro Hospital. At the present project up to this moment we are performing the analysis of the results which at first, showed us that there was confirmation about what has been imagined in the field of feelings that come from the perspective of the accomplishment of the diagnostic invasive procedure (Cardiac Catheterism) on hospitalized patients.
Keywords
Nursing; Patient care; Heart Catheterization
DOI:
https://doi.org/10.5935/1676-4285.2006329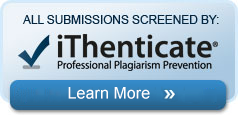 The articles published in Online Brazilian Journal of Nursing are indexed, classified, linked, or summarized by:
Affiliated to:
Sources of Support:
 Visit us:
The OBJN is linked also to the main Universities Libraries around the world.
Online Brazilian Journal of Nursing. ISSN: 1676-4285

This work is licensed under a Creative Commons:Noncommercial-No Derivative Works License.