The network helth care in the Nova Iguaçu county: Strategy for access to users of the Global Health care System - Preview note
Abstract
Descriptive study of qualitative approach, that aims to identify, index and describe the network of public assistance health care, in the Nova Iguacu county. Want to use a road map that will guide the lifting of the issues identified as important in the study. It is expected to identify the units of Health and solution for their character and the listing made for the network conveniada and / or complementary. As a final result would seek to consolidate this information in a manual for guidance and routing for the user of the global health care system and professional background of the search.
Keywords
Community Health Networks, Practice Guideline, Nursing Care.
DOI:
https://doi.org/10.5935/1676-4285.20092241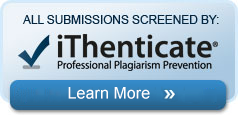 The articles published in Online Brazilian Journal of Nursing are indexed, classified, linked, or summarized by:
Affiliated to:
Sources of Support:
 Visit us:
The OBJN is linked also to the main Universities Libraries around the world.
Online Brazilian Journal of Nursing. ISSN: 1676-4285

This work is licensed under a Creative Commons:Noncommercial-No Derivative Works License.