Families and healthy lifestyle: a case study
Abstract
A Federal University in Northeast of Brazil has been enlarging its activities on the five Campi. On its structure, one group stands out, the families who live around the academic unities of Porangabussu Campus. It aims to apprehend the social representations about the lifestyle of families with approach on their life activities. The case study, which was made with 30 families, happened from September 2006 to March 2007, and were used: semi-strutured interview; participative observation; photography of place's campus, and the working out of a testimony about the choice. It was used the Bardin Contents Analysis (1977) and the Robert Ott approach (1997) for photographs. The representations were organized in five categories, being the main representation, the lack of infra-structure and security on the campus. Based on the Ropper, Logan and Tierney Nursing Model (1990), it was found that all life activities were changed and the most affected were: safe environment, 23.9%; breath, work and distraction, with 13, 3% each, and sleep, 9.6%. About the photography's technique, the Structure of the Campus (33.7%) and the aesthetics (37.6%) were the most represented. The study allowed the knowledge of the reality experienced by families and the need for changes in this place.
Keywords
health promotion; environmental health; quality of life
DOI:
https://doi.org/10.5935/1676-4285.20092124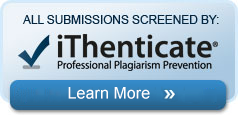 The articles published in Online Brazilian Journal of Nursing are indexed, classified, linked, or summarized by:
Affiliated to:
Sources of Support:
 Visit us:
The OBJN is linked also to the main Universities Libraries around the world.
Online Brazilian Journal of Nursing. ISSN: 1676-4285

This work is licensed under a Creative Commons:Noncommercial-No Derivative Works License.