Nurse Home Visity with Educational Activities in the arterial pressure treatment
Abstract
This study aims: to compare the maintenance of the arterial pressure levels on Arterial Hypertension bearings, followed and monitored with educational activities in family (cases) or individualized (control), visited at home monthly and bimonthly respectively. 30 users enrolled in the Hyper tense Treatment Programme have been followed since October 2005, aged between 18 e 65 years old. The data analysis shows that, in the case group 64% kept the weight and the abdominal circumference and 29% reduced these variables; 50% has done regular physical exercises; and, 75% has done medical treatment. In the control group: 38% has presented an increasing on weight and abdominal circumference; 28% started doing regular physical exercises; and, 100% joined the medicament therapy. It was verified improvement adhesion to the treatment and other therapeutical measures, besides the maintenance and the parameters reduction in both groups.
Keywords
hypertension; health education; nursing
DOI:
https://doi.org/10.5935/1676-4285.2007757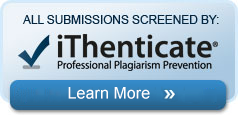 The articles published in Online Brazilian Journal of Nursing are indexed, classified, linked, or summarized by:
Affiliated to:
Sources of Support:
 Visit us:
The OBJN is linked also to the main Universities Libraries around the world.
Online Brazilian Journal of Nursing. ISSN: 1676-4285

This work is licensed under a Creative Commons:Noncommercial-No Derivative Works License.