Adjustment disorders in the postpartum resulting from childbirth: a descriptive and exploratory study
Abstract
Introduction: The experience of childbirth may result in the appearance of adjustment disorders (AD), jeopardizing maternal and newborn health. Aim: Check for signs of AD in mothers and their possible relationship with the birth experience. Method: This is a descriptive exploratory study. Data were collected at two moments in time: in the immediate postpartum period and between 90 to 180 days after delivery, in which we applied the Impact of Events Scale (IES). The study population consisted of 98 mothers at a hospital in São Paulo. Results: Of the 98 women, 9.2% reported signs of AD related to the childbirth experience. This was more common in those who have had c-sections and in those who were not accompanied by a companion. Conclusions: The use of IES allowed us to check for signs of AD, its association with the type of delivery, and with the presence of a companion
Keywords
Adjustment disorders; Violence against Women; Postpartum Period.
References
Camacho RS, Cantinelli FS, Ribeiro CS, Cantilino A, Gonsales BK, Braguittoni E, Rennó R Jr.. Transtornos psiquiátricos na gestação e no puerpério: classificação, diagnóstico e tratamento. Rev Psiqui Clín 2006; 33 (2): 92-102.
Bastos MH, McCourt C. Morbidity during the Postnatal Period: Impact on Womem and Society In: Byrom S, Edwards G, Bick D. Essential Midwifery Practice: Postnatal Care. London: Wiley-Blackwell, 2010. Chapter 6, p. 126-131.
Fraser DM, Cooper MA. The psychology and Psychopathology of Pregnancy and Childbirth In: Fraser DM, Cooper MA. Survival Guide to Midwifery. London: Churchill Livingstone Elsevier, 2008. Chapter 26, p. 435-48.
Wolff LR, Waldow VR. Violência Consentida: mulheres em trabalho de parto e parto. Saúde Soc. São Paulo 2008; 17 (3): 138-51.
Cheniaux E, Corrêa APSF. Disforia Pós-natal: Revisão Sistemática dos Ensaios clínicos. Femina 2004; 32 (10): 885-88.
Felix GMA, Gomes APR, França PS. Depressão no ciclo gravídico-puerperal. Comun ciências saúde 2008; 19 (1): 51-60.
Neves MA. Transtorno de Adaptação no pós-operatório de crianças e adolescentes. [Dissertação de mestrado]. Belo Horizonte: Faculdade de Medicina da Universidade Federal de Minas Gerais; 2007.
Figueiredo B, Costa R, Pacheco A. Experiência de parto: Alguns factores e consequências associadas. Análise Psicológica 2002; 2(10): 203-17.
Adriana Cardoso de Oliveira e Silva; Antonio Egidio Nardi; Mardi Horowitz. Versão brasileira da Impact of Event Scale (IES): tradução e adaptação transcultural. Rev. psiquiatr. Rio Gd. Sul [online]. 2010, vol.32, n.3, pp. 86-93
Horowitz M, Wilner N, Alvarez W. Impact of event scale: a measure of subjective stress. Psychosom Med 1979; 41: 209-18.
Zambaldi CF, Cantilino A, Sougey EB. Parto traumático e transtorno de estresse pós-traumático: revisão da literatura. J Bras Psiquiatr. 2009;58(4):252-257.
Corneil W, Beaton R, Murphy, S et al (1999). Exposure to traumatic incidents and prevalence of posttraumatic stress symptomatology in urban firefighters in two countries. Journal of Occupational Health Psychology, 1999. 4:131-141.
Sumpter RE, McMillan TM. Misdiagnosis of post-traumatic stress disorder following severe traumatic brain injury. British Journal of Psichiatry, 2005, 186:423-426.
Coutinho ESF, Almeida-Filho N, Mari JJ. Fatores de risco para morbidade psiquiátrica menor: resultados de um estudo transversal em três áreas urbanas no Brasil. Rev. Psiq. Clin. 1999; 26(5) [online]. Acessado em 02 out. 2010. Disponível em: http://www.hcnet.usp.br/ipq/revista.
Barbosa GP, Giffi n K, Angulo-Tuesta A, Gama AS, Chor D, D'Orsi E, ET al. Parto cesáreo: quem o deseja? Em quais circunstâncias? Cad Saúde Pública. 2003; 19(6):1611-20.
Carniel EF, Zanolli ML, Morcillo AM. Fatores de risco para indicação do parto cesáreo em Campinas (SP). Rev. Bras. Ginecol. Obstet. 2007; 29, (1): 34-40.
Diniz SG, Chacham AS. O "corte por cima" e o "corte por baixo": o abuso de cesáreas e episiotomias em São Paulo. Questões de Saúde Reprodutiva 2006;1(1):80-91.
Brasil. Lei nº 11.108. Altera a Lei no 8.080, de 19 de setembro de 1990, para garantir às parturientes o direito à presença de acompanhante durante o trabalho de parto, parto e pós-parto imediato, no âmbito do Sistema Único de Saúde - SUS. Publ. Diário Oficial da União, Brasília, 8 abr. 2005. Seção 1, p. 1.
Rattner D. Humanização na atenção a nascimentos e partos: breve referencial teórico. Interface Comunic. Saude, Educ.,. 2009; 13(1):595-02.
Salim, N. R.; Santos Junior, H. P. O. ; Gualda, DMR . Everyday behavioral and physical changes in women during the postpartum period - a qualitative approach. Online Braz J Nurs. (online) 2010; 9(1). Acessado 20/02/2012, disponível em: http://www.objnursing.uff.br/index.php/nursing/article/view/j.1676-4285.2010.2785
DOI:
https://doi.org/10.5935/1676-4285.20120061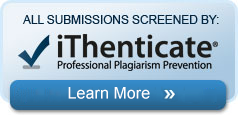 The articles published in Online Brazilian Journal of Nursing are indexed, classified, linked, or summarized by:
Affiliated to:
Sources of Support:
 Visit us:
The OBJN is linked also to the main Universities Libraries around the world.
Online Brazilian Journal of Nursing. ISSN: 1676-4285

This work is licensed under a Creative Commons:Noncommercial-No Derivative Works License.