Evaluating the nursing consultation in family planning: descriptive study
Abstract
<!--[endif]--><!--[endif]-->
The Instruments of Development Improvement (IDI) of PROQUALI consists of evaluation protocols of the service structure and actions given from the Family Health Strategy (FHS), including the Family Planning (FP) program. The research objectives were to evaluate the welcome and quality of the subsequent counseling of FP carried by the nurse, using IDI. Descriptive, quantitative research, developed in 15 Basic Health Units (BHS) of the Executive Secretariat Regional III of Fortaleza-CE. It was observed 29 return consultations in the FP program carried by 20 nurses from the months of August and October 2008. A pre-elaborated form with IDI items was used for the FP consultation as an instrument for data collection. Regarding the welcome, 22 (78%) consultations showed an intermediate IDI; regarding the evaluation of the return consultation, in 25 (86%) of them the IDI oscillated between intermediate and unsatisfactory. It was observed deficiency in the welcome and clinical activities of the return consultations in FP, inferring the need to invest on permanent education regarding FP and assistance humanization to the professionals who take part in this area.
Keywords
Nursing; Family Planning; Quality of health care; Employee Performance Appraisal
DOI:
https://doi.org/10.5935/1676-4285.20102892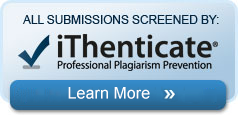 The articles published in Online Brazilian Journal of Nursing are indexed, classified, linked, or summarized by:
Affiliated to:
Sources of Support:
The OBJN is linked also to the main Universities Libraries around the world.
Online Brazilian Journal of Nursing. ISSN: 1676-4285

This work is licensed under a Creative Commons:Noncommercial-No Derivative Works License.