Sistematization of perioperative care - a qualitative research
Abstract
Qualitative study which objectified to develop a cooperative process in order to structure perioperative nursing at the surgical unit of a hospital in Curitiba/Brazil. Action-research was the methodology used with seven nurses from the surgical unit. The following thematic categories emerged: organizational structure hindering nurses' decision-making; basic conditions for perioperative nursing care; caring/managerial nursing work process in the surgical unit; caring/managerial nursing attributions in the surgical unit; perioperative nursing instrument; inclusion of nursing diagnosis in the perioperative nursing instrument; relevant information for the transoperative phase; immediate post-operative period as the action setting for perioperative nursing. The discussion process enabled the reflection on perioperative nurses' professional practice as well as their actions towards professional recognition.
Keywords
perioperative nursing, nursing process, operating room nursing, technology
DOI:
https://doi.org/10.5935/1676-4285.20092588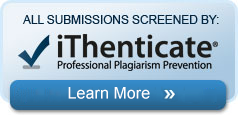 The articles published in Online Brazilian Journal of Nursing are indexed, classified, linked, or summarized by:
Affiliated to:
Sources of Support:
 Visit us:
The OBJN is linked also to the main Universities Libraries around the world.
Online Brazilian Journal of Nursing. ISSN: 1676-4285

This work is licensed under a Creative Commons:Noncommercial-No Derivative Works License.