Nursing research in Brazil: the client with arterial hypertension or at risk
Abstract
Uncontrolled high blood pressure is a major public health problem in Brazil, particularly among African-Brazilian people. Despite the advances related to the prevention and control of the disease, many clients are still suffering with the morbity or the mortality of the arterial hipertension and others present the risk factors related to cardiovascular diseases.
Keywords
nursing; research; care
DOI:
https://doi.org/10.5935/1676-4285.2007897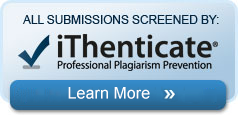 The articles published in Online Brazilian Journal of Nursing are indexed, classified, linked, or summarized by:
Affiliated to:
Sources of Support:
 Visit us:
The OBJN is linked also to the main Universities Libraries around the world.
Online Brazilian Journal of Nursing. ISSN: 1676-4285

This work is licensed under a Creative Commons:Noncommercial-No Derivative Works License.