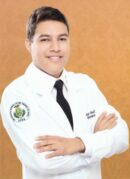 Infection Control Measures of Mycobacterium tuberculosis: an Evaluative Study
Abstract
Objective: to evaluate the adoption of Mycobacterium tuberculosis in Primary Health Care in a capital of northeastern Brazil. Method: quantitative, evaluative and normative study. The study sample will consist of 235 health professionals from 26 units of Primary Health Care in the city of Natal/RN. The data will be collected through a questionnaire with 53 questions, using the Likert scale, divided into three sections: professional characterization, organizational resources and measures to reduce the transmission of Tuberculosis. The data will be analyzed using descriptive statistics. Expected results: to present information that can assist service managers and health professionals in making decisions regarding the organization and assessment of measures to control Mycobacterium tuberculosis infection.
Keywords
Tuberculosis; Health assesment; Primary Health Care; Infection Control Measures
References
Brasil. Ministério da Saúde. Manual de recomendações para o controle da tuberculose no Brasil. Brasília: Ministério da Saúde; 2018 [cited 2019 may. 10]. Disponível em: http://bvsms.saude.gov.br/bvs/ publicacoes/manual_recomendacoes_controle_tuberculose_brasil.pdf.
Antunes LB, Harter J, Tomberg JO, Lima LO. The user with respiratory symptoms of tuberculosis in the primary care: assessment of actions according to national recommendations. Rev Rene [internet]. 2016 [cited 2019 feb 02]; 17(3): 409-415. Available from: http://periodicos.ufc.br/rene/article/view/3482
Contandriopoulos AP. Avaliando a institucionalização da avaliação. Cien Saude Colet [Internet]. 2006[cited 2019 may. 10]; 11(3): 705-711. Available from: http://dx.doi.org/10.1590/S1413-81232006000300017.
DOI:
https://doi.org/10.17665/1676-4285.20196260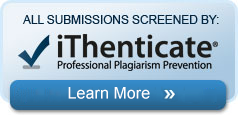 The articles published in Online Brazilian Journal of Nursing are indexed, classified, linked, or summarized by:
Affiliated to:
Sources of Support:
 Visit us:
The OBJN is linked also to the main Universities Libraries around the world.
Online Brazilian Journal of Nursing. ISSN: 1676-4285

This work is licensed under a Creative Commons:Noncommercial-No Derivative Works License.