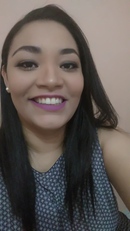 Homicídios e violência prévia contra a mulher: estudo transversal
Abstract
Objetivo: Caracterizar os homicídios de mulheres com registros prévios de violência, a partir do relacionamento das bases de dados da saúde. Método: Trata-se de um estudo transversal, com dados do Sistema de Informação sobre Mortalidade (SIM) e do Sistema de Informação de Agravos de Notificação (Sinan). O RecLink III será usado para o relacionamento probabilístico a fim de identificar no SIM e Sinan as mulheres vítimas de homicídio que tinham registro prévio de violência. A análise estatística descritiva dos óbitos e da violência prévia ocorrerá através do programa R 3.4.1 for Windows. Resultados esperados: Os resultados deste estudo poderão contribuir na ampliação dos conhecimentos sobre violência contra mulheres e no planejamento de ações da rede intersetorial que atua na prevenção da violência.
Descritores: Homicídio; Registros de Mortalidade; Violência contra a Mulher; Sistemas de Informação; Estatísticas Vitais.
Keywords
Homicídio; Registros de Mortalidade; Violência contra a Mulher; Sistemas de Informação; Estatísticas Vitais
References
Fernbrant C. et al. Increased Risk of Mortality Due to Interpersonal Violence in Foreign-Born Women of Reproductive Age: A Swedish Register-Based Study. Violence Against Women [online]. 2016 [cited 2018 june 30]; 22(11): 1287 – 1304. Available from:http://journals.sagepub.com/doi/abs/10.1177/1077801215623380?journalCode=vawa
Mamo C. Are Emergency Department Admissions in the Past Two Years Predictors of Femicide? Results from a Case–control Study in Italy. J. Fam. Viol [online]. 2015 [cited 2018 june 25]; 30(7):853–858. Available from: https://link.springer.com/article/10.1007/s10896-015-9726-6
Barufaldi LA. et al. Gender violence: a comparison of mortality from aggression against women who have and have not previously reported violence. Ciênc. saúde coletiva [online]. 2017 [cited 2018 june 23]; 22(9):2929-2938. Available from: http://www.scielo.br/scielo.php?script=sci_arttext&pid=S1413-8123201700290292
DOI:
https://doi.org/10.17665/1676-4285.20186170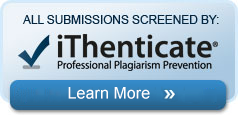 The articles published in Online Brazilian Journal of Nursing are indexed, classified, linked, or summarized by:
Affiliated to:
Sources of Support:
 Visit us:
The OBJN is linked also to the main Universities Libraries around the world.
Online Brazilian Journal of Nursing. ISSN: 1676-4285

This work is licensed under a Creative Commons:Noncommercial-No Derivative Works License.