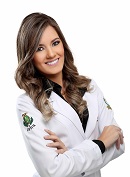 Profile of critical patients with risk of dry eye: a cross-sectional study
Abstract
Aim: characterize the sociodemographic and clinical profile of patients with the diagnosis of dry eye risk nursing in intensive care unit. Methods: this is a cross-sectional study carried out at the intensive care unit of a university hospital located in the northeastern region of Brazil between January and July 2016. Results: it was observed that 51% of the patients were male, the mean age was 59.5 years, and 65.6% had a partner. Regarding the reasons for hospitalization, 53.1% were in the postoperative period and 46.9% were clinical patients; 49% were on invasive mechanical ventilation. Conclusion: to know the characteristics of patients with the diagnosis of dry-eye risk nursing in an intensive care unit becomes important in order to direct care for the prevention and early detection of the problem in order to reduce ocular complications
Keywords
Síndromes do olho seco; Unidades de Terapia Intensiva; Diagnóstico de Enfermagem; Enfermagem.
References
World Health Organization. Universal eye health: a global action plan 2014-2019. Geneva: WHO; 2013.
Rege A, Kulkarni V, Puthran N, Khandgave T. A Clinical Study of Subtype-based Prevalence of Dry Eye. J Clin Diagn Res [Internet]. 2013 oct [cited 2016 aug. 07]; 7(10): 2207-10. Available from: https://www.ncbi.nlm.nih.gov/pmc/articles/PMC3843414/pdf/jcdr-7-2207.pdf
Araújo DD, Almeida NG, Silva PMA, Ribeiro NS, Werli-Alvarenga A, Chianca TCM. Prediction of risk and incidence of dry eye in critical patients. Rev Lat Am Enfermagem [Internet]. 2016 may [cited 2016 sep. 28]; 24: 1-8. Available from: http://www.scielo.br/pdf/rlae/v24/0104-1169-rlae-24-02689.pdf
Oliveira RS, Fernandes APNL, Botarelli FR, Araújo JNM, Barreto VP, Vitor AF. Risk factors for injury in the cornea in critical patients in intensive care: an integrative review. J res fundam care online [Internet]. 2016 abr-jun [cited 2016 dez. 12]; 8(2): 4423-34. Available from: http://dx.doi.org/10.9789/2175-5361.2016.v8i2.4423-4434
El-Fakhouri S, Carrasco HVCG, Araújo GC, Frini ICM. . Epidemiological profile of ICU patients at Faculdade de Medicina de Marília. Rev Assoc Med Bras [Internet]. 2016 may-jun [cited 2016 jul. 17]; 62(3): 248-254. Available from: http://www.scielo.br/scielo.php?script=sci_arttext&pid=S0104-42302016000300248
Rodriguez AH, Bub MBC, Perão OF, Zandonadi G, Rodriguez MJH. Epidemiological characteristics and causes of deaths in hospitalized patients under intensive care. Rev Bras Enferm [Internet]. 2016 mar-apr [citado 2016 jul 20]; 69(2): 210-4. Available from: http://www.scielo.br/pdf/reben/v69n2/en_0034-7167-reben-69-02-0229.pdf
Herdamn TH, Kamitsuru S. Diagnóstico de enfermagem da NANDA: definições e classificação 2015-2017. Porto Alegre: Artmed; 2015.
Ministério da Saúde (BR). Portaria nº 529, de 1º de abril de 2013. Institui o Programa Nacional de Segurança do Paciente. Brasília: Ministério da Saúde; 2013.
Ministério da Saúde (BR). Conselho Nacional de Saúde. Diretrizes e normas regulamentadoras de pesquisas envolvendo seres humanos – Resolução 466. Brasília, 2012.
Gritxi A, Sadri M, Edgar J, Datta AV. Common ocular surface disorders in patients in intensive care units. Ocul Surf [Internet]. 2012 oct [cited 2016 oct. 18]; 10(1): 26-42. Available from: http://www.theocularsurfacejournal.com/article/S1542-0124(12)00004-3/pdf
Xu SC, Chow J, Liu J, Li L, Maslin JS, Chadha N, et al. Risk factors for visual impairment associated with corneal diseases in southern China. Clin Ophthalmol [Internet]. 2016 may [cited 2016 oct. 22]; 10: 777-82. Available from: https://www.ncbi.nlm.nih.gov/pmc/articles/PMC4859424/pdf/opth-10-777.pdf
Jammal H, Khader Y, Shihadeh W, Ababneh L, Aljizawi G, Alqasem A. Exposure keratopathy in sedated and ventilated patients. J Crit Care [Internet]. 2012 [cited 2016 oct. 22]; 27(6): 537-41. Available from: http://www.jccjournal.org/article/S0883-9441(12)00058-5/pdf
Park HW, Park, JW. The association between symptoms of dry eye syndrome and metabolic outcome in a general population in Korea. J Korean Med Sci [Internet]. 2016 apr [cited 2016 oct. 10]; 31: 1121-26. Available from: https://www.ncbi.nlm.nih.gov/pmc/articles/PMC4901006/pdf/jkms-31-1121.pdf
Kuruvilla S, Peter J, David S, Premkumar PS, Ramakrishna K, Thomas L, et al. Incidence and risk factor evaluation of exposure keratopathy in critically ill patients: A cohort study. J Crit Care [Internet]. 2015 apr [cited 2016 oct 22]; 30: 400-04. Available from: https://www.ncbi.nlm.nih.gov/pubmed/25468364
Kastelan S, Tomic M, Rabatic SJ, Novak B. Diagnostic Procedures and Management of Dry Eye. Biomed Res Int [Internet]. 2013 apr [cited 2016 oct 31]; 2013: 1-6. Available from: https://www.hindawi.com/journals/bmri/2013/309723/
Nicolaou N, Hourris S, Alexandrou P, Georgiou J. EEG-Based Automatic Classification of 'Awake' versus 'Anesthetized' State in General Anesthesia Using Granger Causality. PLoS One [Internet]. 2012 mar [cited 2016 oct 31]; 7(3): e33869. Available from: http://journals.plos.org/plosone/article/file?id=10.1371/journal.pone.0033869&type=printable
Tang YL, Cheng YL, Ren YP, Yu XN, Shentu XC. Metabolic syndrome risk factores and dry eye syndrome: a Meta analysis. Int J Ophthalmol [Internet]. 2016 jul [cited 2016 sep 29]; 9(7): 1038-45. Available from: https://www.ncbi.nlm.nih.gov/pmc/articles/PMC4951660/
Al-Ribh SA, Baker RH, Gupta RK, Dossary TS. Polyethylene Cover versus Viscotears Gel for the Prevention of Corneal Abrasions in Critically Ill Patients: A Comparative Study. Med Sci [Internet]. 2012 jun [cited 2016 oct 18]; 19(1): 59-72. Available from: http://www.kau.edu.sa/Files/320/Researches/62529_33554.pdf
Fraunfelder FT, Sciubba JJ, Mathers WD. The Role of Medications in Causing Dry Eye. J Ophthalmol [Internet]. 2012 aug [cited 2017 oct 29]; 2012: 1-8. Available from: https://www.ncbi.nlm.nih.gov/pmc/articles/PMC3459228/pdf/JOP2012-285851.pdf
DOI:
https://doi.org/10.17665/1676-4285.20186057