Dilemmas and challenges for HIV prevention in representations of young Catholics
Abstract
Aim: analyze the process of formation of social representations built by young Catholics on HIV prevention. Method: This is a qualitative and quantitative study, carried out on Facebook and based on Social Representation Theory. The in-depth interview was used as a data collection technique, which was processed in Alceste software, allowing the analysis of lexical content. Results: The representations of young people about HIV prevention, shaped in the systems of cognition, point out that the object is signified as a phenomenon intrinsic to the sphere of sexuality, influenced by both the Catholic religion and progressive knowledge. Discussion: Influences on the formation of representations of young people about HIV prevention reveal dilemmas, pointing to the formation of a strange element due to the duality of structured social thinking. Conclusion: The influence of Catholic doctrine implies confronted dilemmas about safe sexual practice and interferes with HIV prevention: this is the greatest challenge.
Keywords
Religion and sex;Sexuality;Human immunodeficiency virus;Health
References
Bernier A, Lefèvre M, Henry E, Verde L, Costa ME, Benmoussa A, et al. HIV seropositivity and sexuality: cessation of sexual relations among men and women living with HIV in five countries. AIDS care. 2016. 28(S1):26-31.
UNAIDS/WHO. AIDS: epidemicup date: December 2012. www.unaids.org< acessado em 20/10/2013 >.
Benelli SJ, Silva SIM. Subjetividade na Renovação Carismática Católica: Mecanismos de Funcionamento e de sua Produção. Psicol. Ciênc. Prof. 2016; 36(3):610-24.
Dantas MS, Abrão FMS, Freitas CMSM, Oliveira DC. Social representations of HIV/AIDS among healthcare professionals in benchmark services. Rev Gaúcha Enferm. 2014. 35(4):94-100.
Moscovici S. Representações sociais: investigações em psicologia social. Petrópolis: Vozes, 2003.
Jodelet D. Representações sociais: um domínio em expansão. In: JODELET, D. (Org.). As representações sociais. Rio de Janeiro: EdUERJ, 2001.
Mendoza RIL. Representaciones de Facebook: nomenclaturas de vida ante la ley, la amistad y la muerte. Cultura y representaciones sociales. 2014. 8(16):137-174.
Santos EI, Oliveira JGAD. Social representations of nurses about professional autonomy and the use of technologies in the care of patients with wounds. Invest. Educ. Enferm. 2016; 34(2):387-95.
Trigueiro DRSG, Almeida SA, Monroe AA, Costa GPO, Bezerra VP, Nogueira JA. AIDS and jail: social representations of women in freedom deprivation situations. Rev Esc Enferm USP. 2016. 50(4):554-561.
Couto PLS, Paiva MS, Gomes AMT, Lucky ETB, RLSA, Rabbit EA. Meanings about HIV / AIDS and sexuality prevention for young Catholics. Rev. Gaúcha Enferm. [Internet]. 2017 [cited 2018 June 17]; 38 (4): e2016-0080.
Couto PLS, Paiva MS, Oliveira JF, Gomes AMT, Teixeira MA, Sorte ETB. Sexuality and HIV prevention: consensus and dissent of Catholic youths. Invest. Educ. Enferm. 2018; 36(2):e06.
Mackworth-Young CRS, Bond V, Wringe A, Konayuma K, Clay S, Chiiya C et al. "My mother told me that I should not": a qualitative study exploring the restrictions placed on adolescent girls living with HIV in Zambia. Journal of the International AIDS Society 2017, 20:e25035.
Silberman P, Buedo PE, Burgos LM. Barreras en la atención de salud sexual en Argentina: percepción de las mujeres que tienen sexo con mujeres. Rev salud publica. 2016. 18(1):1-12.
Suto CSS, Paiva MS, Oliveira JF, Rodrigues AS, Oliveira DS, Porcino CA. Care for the Acquired Immune Deficiency Syndrome in the contemporary world: understanding the professionals' perspective. Rev Rene. 2017; 18 (6): 779-86.
Leite KLC. O que fez da AIDS a peste atemorizante do século XX? Uma análise das implicações simbólicas. RBSE: Revista Brasileira de Sociologia da Emoção. 2015. 14(41): 159-169.
Palhoni ARG, Amaral MA, Penna CMM. Representations of violence against women and its relationship to their quality of life. Online braz j nurs [internet]. 2014 Mar [cited year mouth Day]; 13 (1): 15-24. Available from: http://www.objnursing.uff. br/index. php/nursing/article/view/4286.
Gibbs A, Campbell C, Akintola O, Colvin C. Social contexts and building social capital for collective action: three cases studies of volunteers in the context of hiv and AIDS in South Africa. J. Community Appl. Soc. Psychol. 2015; 25: 110–122.
DOI:
https://doi.org/10.17665/1676-4285.20185909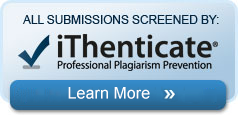 The articles published in Online Brazilian Journal of Nursing are indexed, classified, linked, or summarized by:
Affiliated to:
Sources of Support:
 Visit us:
The OBJN is linked also to the main Universities Libraries around the world.
Online Brazilian Journal of Nursing. ISSN: 1676-4285

This work is licensed under a Creative Commons:Noncommercial-No Derivative Works License.