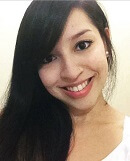 Completeness and compliance of the infant mortality surveillance tools: a cross-sectional study
Abstract
Aim:  to  evaluate  the  completeness  and  compliance  of  research instruments  for  the  Surveillance  of  Child  and  Fetal  Death.  Method:  This  is  a  cross-sectional census study in which all 183 Confidential Sheets and Synthese Records of the Investigation of Death Surveillance of Fetuses and Infants under one year of life in Recife (PE)  in  2014  will  be  analyzed.  The  completeness  of  the  variables  on  Confidential Research  Records  will  be  assessed  from  the  proportion  of  ignored  and/or blank  fields. The Summary Sheet Research will have the agreement verified by the Kappa Index and the intraclass  correlation  coefficient.  Expected results:  The  intention  is  to  contribute  to the improvement of surveillance, by improving the quality of care for maternal and child health, with the improvement of vital statistics and the prevention of avoidable deaths.
Keywords
Health Care; Health Unic System; Surveillance of Child and Fetal Death
References
Brasil. Ministério da Saúde. Portaria nº 72, de 11 de janeiro de 2010. Dispõe sobre a regulamentação da Vigilância de Óbitos Infantis e Fetais. Diário Oficial da União, Brasília (DF); 2010 jan [cited 2016 Ago 10];(7):29. Avaliable from: http://www.saude.pr.gov.br/arquivos/File/Portaria72obitosinfantis2010.pdf.
Merali HS, Lipsitz S, Hevelone N, Gawande AA, Lashoher A, Agrawal P et al. The experience of the implementation of perinatal audit in Moldova. BJOG. 2014 [cited 2016 Ago 10];121(4):167-71. Avaliable from: https://dash.harvard.edu/bitstream/handle/1/12785809/4143551.pdf?sequence=1
Romero DE, Cunha CB. Avaliação da qualidade das variáveis epidemiológicas e demográficas do Sistema de Informações sobre Nascidos Vivos, 2002. Cad Saude Publica [Published online]. 2007 Mar [cited 2016 Ago 15];23(3):701-14. Avaliable from: http://www.scielo.br/pdf/csp/v23n3/28.pdf.
DOI:
https://doi.org/10.17665/1676-4285.20165668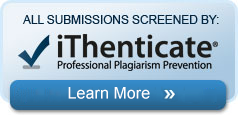 The articles published in Online Brazilian Journal of Nursing are indexed, classified, linked, or summarized by:
Affiliated to:
Sources of Support:
 Visit us:
The OBJN is linked also to the main Universities Libraries around the world.
Online Brazilian Journal of Nursing. ISSN: 1676-4285

This work is licensed under a Creative Commons:Noncommercial-No Derivative Works License.