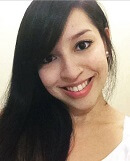 Quality of life and sexual function after cervical cancer: a cross-sectional study
Abstract
Aim:  To  analyze  the  quality  of  life  and  sexual  function of  women undergoing treatment for cervical cancer. Methods: A cross-sectional study of hospital-based  census,  in  which  a  total  of  90  women  treated  for  cervical cancer  at  the  Clinic Hospital  of  Federal  University  of  Pernambuco  (UFPE)  in  2015  will  be  interviewed.  The following  instruments  will  be  used:  WHOQOL-BREF,  Female  Sexual  Function  Index (FSFI),  and  an  instrument  specifically  developed  for  this  research  to  characterize  the population to be studied. A descriptive analysis and measures of central tendencies and dispersion,  as  well  as  Pearson  correlation  and  Student  t-tests  will  be  conducted.  The project was approved by the Ethics Committee for Research Involving Human Subjects of the UFPE Health Sciences Center. Expected results: to identify most affected areas of quality  of  life  (QOL)  and  sexual  function  in  women  studied  and  the  most  harmful treatment forms.
Keywords
Oncology Nursing; Health Care; Unified Health System
References
Torre LA, Bray F, Siegel RL, Ferlay J, Lortet-Tieulent J, Jemal A. Global cancer statistics, 2012. CA: A Cancer Journal for Clinicians [internet]. 2015 Feb [cited 2016 Jun 18];65:87–108. Available from: http://onlinelibrary.wiley.com/doi/10.3322/caac.21262/full.
Barbosa IR, Souza DLB, Bernal MM, Costa ICC. Desigualdades regionais na mortalidade por câncer de colo de útero no Brasil: tendências e projeções até o ano 2030. Cienc saude coletiva [Internet]. 2016 Jan [cited 2016 Mai 12];21(1):253-262. Available from: http://www.scielo.br/scielo.php?script=sci_arttext&pid=S1413-81232016000100253&lng=en. Doi: http://dx.doi.org/10.1590/1413-81232015211.03662015.
Soares LCC, Ribeiro GM, Cristina GLI. Qualidade de vida em mulheres submetidas a tratamento para o câncer do colo do útero: uma revisão sistemática da literatura. Femina [internet]. 2013 Mai/Jun [cited 2016 Jun 24];41. Available from: http://files.bvs.br/upload/S/01007254/2013/v41n3/a3880.pdf.
DOI:
https://doi.org/10.17665/1676-4285.20165638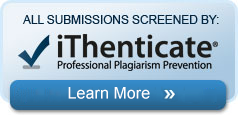 The articles published in Online Brazilian Journal of Nursing are indexed, classified, linked, or summarized by:
Affiliated to:
Sources of Support:
The OBJN is linked also to the main Universities Libraries around the world.
Online Brazilian Journal of Nursing. ISSN: 1676-4285

This work is licensed under a Creative Commons:Noncommercial-No Derivative Works License.