Profile of high-risk pregnant women hospitalized in a maternity hospital: a descriptive study
Abstract
Aim:  to describe  the  profile  of  high-risk  pregnant  women  attending the  HUAP  maternity  hospital.  Method:  descriptive,  retrospective  and  documentary research, with a quantitative approach, performed at a hospital in Niterói/RJ. Data were collected in 2013, through 148 medical records of high-risk pregnant women admitted to the  hospital, from  July  1, 2011 to  June  30,  2012,  and treated  by  descriptive  statistics. Results:  the majority  of  the  pregnant  women were  young  (up  to 30 years  old),  with  a companion  and  resided  in  the  metropolitan  region  II/RJ.  Half  of  them  had  one  or  two living children; 59.5% were multigravida; 79.1% had never aborted; and, among those who  showed  previous  delivery  (n=93),  64.5%  had  submitted  to  cesarean  section. Regarding prenatal care, 93.3% presented attendance to the appointments. Most of the pregnant  women  went  to  the  hospital  through  their  own  choice (42.6%)  as  they presented  symptoms  of  general  practice. Fifty-nine cases  were identified 59 causes  for hospitalization,  with  higher  occurrence  due  to  premature  amniorrexis  and  arterial hypertension.  Conclusion:  the  presented  results  can  trigger  proposals  of  protocols  of attendance and monitoring of this clientele.
Keywords
Pregnant Women; Maternal Health Services; Pregnancy; Risk ; Nursing
References
Ministério da Saúde (BR). Secretaria de Atenção à Saúde. Departamento de Ações Programáticas Estratégicas. Gestação de alto risco: manual técnico. 5. ed. Brasília, DF: Ministério da Saúde; 2012.
Oliveira DC, Mandú ENT. Women with high-risk pregnancy: experiences and perceptions of needs and care. Esc Anna Nery [Internet]. 2015 [cited 2016 Mar 03];19(1): Available from: http://www.scielo.br/scielo.php?script=sci_arttext&pid=S1414-81452015000100093&lng=en&nrm=iso&tlng=en
Consórcio de Redes e Organizações – Ação Permanente. Monitoramento da Cedaw – Ação Permanente do Movimento de Mulheres/Brasil: 2013/2014. Relatório Alternativo. Porto Alegre: Cedaw; 2013.
Hospital Universitário Antônio Pedro – HUAP. Sistema de Gerenciamento de Internações – MV 2000. Niterói, RJ: HUAP; 2013.
Rede Nacional da Primeira Infância – RNPI. Primeira infância e gravidez na adolescência. Fortaleza, CE: Instituto da Infância; 2015.
Maciel SSSV, Maciel WV, Oliveira AGL, Sobral LV, Sobral EV, Carvalho ES et al. Epidemiologia da gravidez na adolescência no município de Caruaru, PE. Revista da AMRIGS [Internet]. 2012 [cited 2016 Mar 3];56(1):46-50. Available from: http://www.amrigs.com.br/revista/56-1/0000095683-9_954.pdf
Ministério da Saúde (BR). Atenção ao pré-natal de baixo risco. Brasília: Ministério da Saúde; 2012.
Lei nº 11.108, de 7 de abril de 2005. Altera a Lei nº 8.080, de 19 de setembro de 1990, para garantir às parturientes o direito à presença de acompanhante durante o trabalho de parto, parto e pós-parto imediato, no âmbito do Sistema Único de Saúde - SUS. Diário Oficial da União, Brasília, DF, 8 abr. 2005.
Ferreira TN, Almeida DR, Brito HM, Cabral JF, Marin HA, Campos FMC et al. A importância da participação paterna durante o pré-natal: percepção da gestante e do pai no município de Cáceres – MT. G&S [Internet]. 2014 [cited 2016 Mar 3];5(2): 337-45. Available from: http://gestaoesaude.unb.br/index.php/gestaoesaude/article/view/62210
Leal MC, Pereira APE, Lamarca GA, Vettore MV. The relationship between social capital, social support and the adequate use of prenatal care. Cad saúde pública [Internet]. 2011[ cited 2013 Dec 04] 27 Suppl 2: 237-53. Available from: http://www.scielo.br/scielo.php?script=sci_arttext&pid=S0102-311X2011001400011&lng=en. http://dx.doi.org/10.1590/S0102-311X2011001400011
Karlsen S, Say L, Souza JP, Hogue CJ, Calles DL, Gülmezoglu AM, et al. The relationship between maternal education and mortality among women giving birth in health care institutions: analysis of the cross sectional WHO Global Survey on Maternal and Perinatal Health. BMC Public Health. 2011 [ cited 2013 Dec 04] 11(606). Available from: https://open.library.emory.edu/publications/emory:f78dd/
Senna MCM, Costa AM, Silva LN. Atenção à saúde em grandes centros urbanos: desafios à consolidação do SUS. Sociedade em Debate. 2010;16(1):121-37.
Luciano MP, Silva EF, Cecchetto FH. Orientações de enfermagem na gestação de alto risco: percepções e perfil de gestantes. Rev enferm UFPE on line [Internet]. 2011 [cited 2016 Mar 03];5(5):1261-66. Available from: http://www.revista.ufpe.br/revistaenfermagem/index.php/revista/article/viewFile/1727/pdf_559
Santos DTA, Campos CSM, Duarte ML. Perfil das patologias prevalentes na gestação de alto risco em uma maternidade escola de Maceió, Alagoas, Brasil. Rev bras med fam comunidade [Internet]. 2014 [cited 2016 Mar 3];9(30):13-22. Available from: http://www.rbmfc.org.br/rbmfc/article/view/687/606
Xavier RB, Bonan CJ, Martins AC, Silva KS. Reproductive risks and comprehensive care of pregnant women with hypertensive syndromes: a transversal study. Online braz j nurs [Internet]. 2013 [cited 2016 Mar 10]; 12(4):823-33. Available from: http://www.objnursing.uff.br/index.php/nursing/article/view/4249. http://dx.doi.org/10.5935/1676-4285.20134249
DOI:
https://doi.org/10.17665/1676-4285.20175541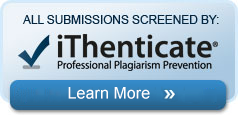 The articles published in Online Brazilian Journal of Nursing are indexed, classified, linked, or summarized by:
Affiliated to:
Sources of Support:
 Visit us:
The OBJN is linked also to the main Universities Libraries around the world.
Online Brazilian Journal of Nursing. ISSN: 1676-4285

This work is licensed under a Creative Commons:Noncommercial-No Derivative Works License.