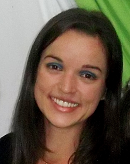 The care of elderly patients receiving pre-dialysis treatment: a descriptive study
Abstract
Aim:  to  describe  the  views  of  relatives  regarding  the  care  services provided for their  elderly  relatives  receiving  pre-dialysis treatment.  Method: this  was  a qualitative-descriptive  study,  with  participants  including  eight  elderly  individuals  and their families who attended a uremia outpatient clinic. Data collection occurred between March and July 2013 at families' homes and the study used genograms and circular question interviews. To analyze the data, this study used topic content analysis. Results: besides  the  regular  demands  of  aging,  families  need  to  add  pre-dialysis  treatment  to t h ei r  e l d e r l y  r e l at i v e s ' r o u t i n e s . Th e  p o s s i b i l i t y  o f  d i a l ys i s  f o r c e s  r el a t i v es  t o  c h an g e  their roles and search for other possible solutions to the illness. Discussion: families search for alternatives within both the realm of common sense and in the spiritual world in order to meet the demands of their elderly relatives' illness. Conclusion: family  care  for  the elderly is fundamental in the fight against renal disease and the dialog between relatives and health professionals can improve care performance.
Keywords
Geriatric Nursing; Elderly Health; Nursing Care.
References
Wright LM, Leahey M. Enfermeiras e famílias: guia para a avaliação e intervenção na família. 5ª edição. São Paulo: Editora Roca; 2012.
Mota FRN, Oliveira ET, Marques MB, Bessa MEP, Leite BMB, Silva MJ. Família e redes sociais de apoio para o atendimento das demandas de saúde do idoso. Esc Anna Nery Rev Enferm. 2010 out-dez; 14 (4):833-8.
Araújo I, Paúl C, Martins M. Famílias cuidadoras de idosos: estrutura e desenvolvimento. Cienc Cuid Saude 2011 Jul/Set; 10(3):452-458.
Neri AL, Fortes ACG. A dinâmica do estresse e enfrentamento da velhice e sua expressão no prestar cuidados a idosos no contexto da família. In: Freitas EV, et al. Tratado de Geriatria e Gerontologia. Rio de janeiro: Guanabara Koogan; 2013.
Wold GH. Enfermagem Gerontológica. Tradução da 5ª edição. Rio de Janeiro: Elsevier, 2013. Alterações fisiológicas p.55.
Canziani MEF, Kirsztajn GM. Doença renal crônica – manual prático – uso diário ambulatorial e hospitalar. São Paulo: Livraria Balieiro; 2013. p. 250.
Torralba-Roselló FT. Antropologia do cuidar. Série enfermagem. Rio de Janeiro: Editora Vozes; 2009. p. 196.
Chrzastowaki SK. A narrative perspective on genograms: Revisiting classical family therapy methods. Clin Child Psychol Psychiatry. 2011 oct; 16(4): 635-544.
Minayo MCS. O desafio do conhecimento: pesquisa qualitativa em saúde. 13ª edição. São Paulo: Hucitec; 2013. p. 350-60.
Paschoal SMP. Qualidade de vida na velhice. In: Freitas EV, et al. Tratado de Geriatria e Gerontologia. Rio de janeiro: Guanabara Koogan; 3ª Ed; 2013. p.99-106
Westaway MS. The impact of chronic diseases on the health and well-being of south africans in early and later old age. Arch Gerontol Geriatr. 2010; 50(2): 213–21.
Rezende TCB, Coimbra AMV, Costallat LTL, Coimbra IB. Factors of high impacts on the life of caregivers of disabled elderly. Arch Gerontol Geriatr. 2010; 51(1): 76–80.
Araújo VS, Guerra CS, Moraes MN, Silva JB, Monteiro CQA, Dias MD. Discourse of the collective subject regarding education of health in the aging process: a descriptive study. Online braz j nurs (online). 2013 Sept [cited 2013 december 23]; 12 (2): 565-73. Available from: http://www.objnursing.uff.br/index.php/nursing/article/view/4093
Floriano LA, Azevedo RCS, Reiners AAO, Sudré MRS. Care performed by family caregivers to dependent elderly, at home, within the context of the family health strategy. Texto & contexto enferm. 2012 Jul-Sep; 21(3): 543-8.
Saraceno C. Social inequalities in facing old-age dependency: a bi-generational perspective. J Eur Soc Policy. 2010; 20(1): 32–44.
Nifa S, Rudnicki T. Depressão em pacientes renais crônicos em tratamento de hemodiálise. Rev SBPH. 2010 Jun [citado 2014 Fev 19] ; 13( 1 ): 64-75
De Santo NG, Perna A, Matri AE, De Santo RM, Cirillo M. Survival is not enough. J Ren Nutr. 2012; 22(1): 211-9.
Matos JPS, Lugon JR. Alternative hemodialysis regimens. J bras nefrol. 2010 Jan-Mar [cited 2014 Feb 19]; 32(1): 114-9.
Faller JW, Marcon SS. Health care and socio-cultural practices for elderly patients in different ethnic groups. Esc Anna Nery (print.) 2013 Jul-Set; 17(3):512–9.
DOI:
https://doi.org/10.17665/1676-4285.20165437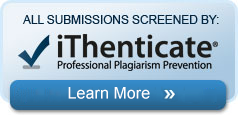 The articles published in Online Brazilian Journal of Nursing are indexed, classified, linked, or summarized by:
Affiliated to:
Sources of Support:
 Visit us:
The OBJN is linked also to the main Universities Libraries around the world.
Online Brazilian Journal of Nursing. ISSN: 1676-4285

This work is licensed under a Creative Commons:Noncommercial-No Derivative Works License.