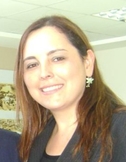 Ulceration risk in diabetic feet: a cross-sectional study
Abstract
Aim: To identify the prevalence of ulceration risk in the feet of people with diabetes mellitus (DM) living in rural areas. Methods: This is a cross-sectional study, conducted with 293 people suffering from type 2 diabetes mellitus and older than 40 years, considering their socio-economic, demographic and clinical characteristics and lifestyle. Data collection was carried out through interviews, medical record analysis and clinical examination of the feet. Result: There was a risk of ulceration on the right foot in 37.2% of the cases and 35.8% in the left foot, and degree 2 risk was predominant. Complications such as greater age, low levels of education, the use of insulin and other chronic issues related to DM were factors associated with a higher prevalence of ulceration risk with regard to the feet. Conclusion: The need to implement action that considers the specifics of rural populations was evident, especially with regard to changes in lifestyle in order to control the DM.
Keywords
Diabetes Mellitus; Ulceration; Feet; Prevention.
References
Sociedade Brasileira de Diabetes (BR). Diretrizes da Sociedade Brasileira de Diabetes 2013-2014. São Paulo: AC Farmacêutica, 2014. 365p.
Ministério da Saúde (BR). Secretaria de Atenção à Saúde, Departamento de Atenção Básica. Estratégias para o cuidado da pessoa com doença crônica: Diabetes Mellitus. Caderno de Atenção Básica. Brasília (DF): Ministério da Saúde; 2013.
Sinwar PD. The diabetic foot management - recent advance. Int J Surg [Internet]. 2015 [cited 2015 Jun 18]; 15: 27-30. Available from: http://www.ncbi.nlm.nih.gov/pubmed/25638739.
American Diabetes Association (ADA). Standards of medical care in diabetes-2015. Diabetes Care. 2015; 38 suppl:1-93.
International Working Group on the Diabetic Foot. International Consensus on the Diabetic Foot. Amsterdam: International Working Group on the Diabetic Foot; 2011.
Quigley M, Dillon MP, Duke EJ. Comparison of quality of life in people with partial foot and transtibial amputation: A pilot study. Prosthet Orthot Int [Internet]. 2015 [cited 2015 Mar 20]; 25: 1-8. Available from: http://poi.sagepub.com/content/early/2015/02/25/0309364614568414.full.pdf+html.
Beheregaray LR, Gerhardt TEA. Integralidade no Cuidado à Saúde Materno infantil em um Contexto Rural: um relato de experiência. Saúde Soc. 2010; 19(1):201-12.
Cubas MR, Santos OM, Retzlaff EMA, Telma HLC, Andrade IPS, Moser ADL, et al. Pé diabético: orientações e conhecimento sobre cuidados preventivos. Fisioter Mov. 2013; 26(3): 647-55.
Brasil. Ministério da Saúde. Secretaria de Atenção à Saúde. Departamento de Atenção Básica. Diabetes Mellitus. Caderno de Atenção Básica, n. 16. Brasília: Ministério da Saúde; 2006.
Smanioto FN, Haddad MCFL, Rossaneis MA.Self-care into the risk factors in diabetic foot ulceration: cross-sectional study. Online braz j nurs. 2014; 13 (3):343-52.
Caiafa JS, Castro AA, Fidelis C, Santos VP, Silva ES, Sitrângulo CJ Jr. Atenção integral ao portador de pé diabético. J vasc bras. 2011; 10(4):1-32.
Instituto Brasileiro de Geografia e Estatística (BR). Indicadores básicos – Brasil – 2012- IDB-2012. [internet]. 2012 [acesso em 15 jun 2015]; Disponível em: http://tabnet.datasus.gov.br/cgi/tabnet.exe?idb2012/b0201c.def
Santos EA, Tavares DMS, Rodrigues LR, Dias FA, Ferreira PCS. Morbidity and quality of life of elderly individuals with diabetes mellitus living in urban and rural areas. Rev Esc Enferm USP. 2013; 47(2): 393-400.
Silva EF, Paniz VMV, Laste G, Torres ILS. Prevalência de morbidades e sintomas em idosos: um estudo comparativo entre zonas rural e urbana. Ciênc. saúde coletiva. 2013; 18(4): 1029-40.
Bortoletto MS; Andrade SM; Matsuo T; Haddad MC; González AD; Silva AM. Risk factors for foot ulcers - a cross sectional survey from a primary care setting in Brazil. Prim. Care Diabetes. 2014; 8(1):76-6.
Torre HG, Pérez EP, Lorenzo MLQ, Fernández AM. Estratificación de riesgo en pie diabético. Gerokomos (madr. Ed. impr.). 2010; 21 (4): 172-182.
Umpierre D, Ribeiro PA, Kramer CK, Leitao CB, Zucatti AT, Azevedo MJ, et al. Physical activity advice only or structured exercise training and association with HbA1c levels in type 2 diabetes: a systematic review and meta-analysis. JAMA. 2011; 305(17): 1790-9.
Araújo MM, Alencar AMPG. Pés de risco para o desenvolvimento de ulcerações e amputações em diabéticos. Rev Rene. 2009; 10 (2): 19-28.
Teixeira CJ, Oliveira ACP, Bazotte RB, Batista MR. Pé diabético: perfil metabólico e socioeconômico de pacientes atendidos pelo laboratório de ensino e pesquisa da Universidade Estadual de Maringá. Arq Ciênc Saúde UNIPAR. 2010; 14(2): 125-32.
Departamento de Hipertensão Arterial da Sociedade Brasileira de Cardiologia. I Posicionamento brasileiro em hipertensão arterial e diabetes mellitus. Arq Bras Cardiol. 2013; 100(6): 491-01.
DOI:
https://doi.org/10.17665/1676-4285.20155241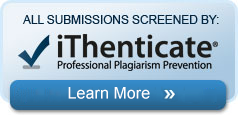 The articles published in Online Brazilian Journal of Nursing are indexed, classified, linked, or summarized by:
Affiliated to:
Sources of Support:
 Visit us:
The OBJN is linked also to the main Universities Libraries around the world.
Online Brazilian Journal of Nursing. ISSN: 1676-4285

This work is licensed under a Creative Commons:Noncommercial-No Derivative Works License.