Longitudinality Assessment in Primary Health Care Services: a cross-sectional study
Abstract
Aim: To evaluate the presence and extent of longitudinality in primary health care (PHC) of a Regional Health Care Core of Rio Grande do Sul state. Method: A cross-sectional study with 1065 adult users, 1061 caregivers of children and 247 professionals in the PHC area, using a sample defined by convenience sampling and sample calculation. Adult patients, caregivers of children and health care professionals working in this area for six months are included. First-access users at the health care unit and those who cannot answer the study are to be excluded. Data collection will be conducted using the Primary Care Assessment Tool, with answers on a Likert scale. Expected results: To know the PHC quality in the aspect of longitudinality using the assessment as a tool to reorganize and improve these services. Implications for health: To promote the improvement and efficiency of continued attention, care and interpersonal relationships between patients and health services.
Keywords
Gestão de Serviços de Saúde; Atenção Básica; Avaliação; Continuidade da Assistência
References
Chaves LDP, Tanaka OY. Nurses and the assessment in health system management. Rev Esc Enferm USP [Internet]. 2012 [Cited 2014 Ago 16];46(5):1274-78. Available from: http://www.scielo.br/pdf/reeusp/v46n5/en_33.pdf
Cassady CE, Starfield B, Hurtado MP, Berk RA, Nanda JP, Friedenberg LA. Measuring Consumer Experiences With Primary Care. Pediatrics [Internet]. 2000 [Cited 2014 Set 28]; 105(4): 998-1003. Available from: http://pediatrics.aappublications.org/content/105/Supplement_3/998.full.pdf
Shi L, Starfield B, Xu J. Validating the Adult Primary Care Assessment Tool. J Fam Practice [Internet]. 2001 [Cited 2014 Oct 10]; 50(2): 161-75. Available from: http://www.jhsph.edu/research/centers-and-institutes/johns-hopkins-primary-care-policy-center/PCAT%20pubs/Shi%202001.pdf
DOI:
https://doi.org/10.17665/1676-4285.20155222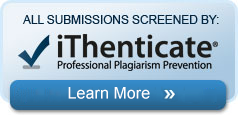 The articles published in Online Brazilian Journal of Nursing are indexed, classified, linked, or summarized by:
Affiliated to:
Sources of Support:
The OBJN is linked also to the main Universities Libraries around the world.
Online Brazilian Journal of Nursing. ISSN: 1676-4285

This work is licensed under a Creative Commons:Noncommercial-No Derivative Works License.