Continuing education in terms of intervention and prevention of falls on the part of the elderly: a descriptive study
Abstract
Aims: To prepare a proposal for the implementation of Continuing Health Education (CHE) for physical educators in order to prepare them to intervene and reduce the risk of falls on the part of the elderly; To identify the risk factors and root causes of accidents from falls on the part of the elderly; To analyze the knowledge of physical educators in relation to accidents from falls. Method: This is a descriptive and exploratory research, using a qualitative approach. The study subjects are physical education teachers and elderly participants in the CQV-IFF project. Data will be collected from March to April 2015, from bibliographical research, taped semi-structured interviews and a structured questionnaire. The data will be processed by content analysis. Complementary activities related to the project for the prevention of falls will be proposed, based on the demand of the elderly on the subject. The goal is to train physical education teachers so they are able to act as interveners with the elderly group, guiding CHE as an investigative methodology.
Keywords
Continuing Health Education; Physical Educators; Elderly.
References
Amaro, A.R. Mobilidade funcional, risco de queda, nível de atividade física e percepção de saúde em individuos com 65 anos ou mais. Dissertação de mestrado em saude e envelhecimento. Faculdade de Ciencias Médicas. Universidade de Lisboa, 2012.
Paula, F.L. Envelhecimento e quedas de idosos. Rio de Janeiro: Apicuri, 2010.
Espírito Santo JN, Cordeiro BC. Permanent education about the risks of biological natural disasters in sports: a descriptive study [internet] 2014 Oct [cited year month day]; 13 (suppl I): 439-41. Available from: http://www.objnursing.uff.br/index.php/nursing/article/view/5043
DOI:
https://doi.org/10.17665/1676-4285.20155189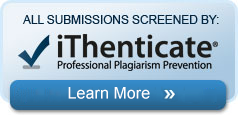 The articles published in Online Brazilian Journal of Nursing are indexed, classified, linked, or summarized by:
Affiliated to:
Sources of Support:
The OBJN is linked also to the main Universities Libraries around the world.
Online Brazilian Journal of Nursing. ISSN: 1676-4285

This work is licensed under a Creative Commons:Noncommercial-No Derivative Works License.