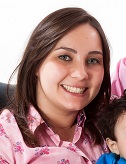 Spatial analysis of births in a small city: a descriptive study
Abstract
Aim: To evaluate the conditions of birth of infants born to mothers residing in the city of Balneario Piçarras, SC. Method: Ecological exploratory study using a quantitative analysis. The database used was the Live Birth Information System. The population was composed of the set of live births recorded from 2008 to 2011. Results: Births are characterized by newborns of mothers aged 20 to 34 years old, single, with eight or more years of education, and prenatal monitoring of seven or more visits; there was a predominance of vaginal delivery, at term, of male newborns, with proper weight. The spatial analysis of indicators shows that the risks are associated with poor access to health services in rural towns and the unfavorable socioeconomic conditions in the urban area.
Keywords
Newborn; Georeferencing; Low Birth Weight; Birth Overweight.
References
de Kieviet JF, Piek JP, Aarnoudse-Moens CS, Oosterlaan J. Motor Development in Very Preterm and Very Low-Birth-Weight Children From Birth to Adolescence: A Meta-analysis. JAMA. 2009;302(20):2235-42.
Próspero, ENS; Barros, SMO; Goldman, RE. Evolução do peso ao nascer no município de Itajaí, Santa Catarina, Brasil, após a implantação do sistema de informação de nascidos vivos. Saúde Coletiva. 2008;5(21):71-5.
Ramos HAC, Cuman RKN. Fatores de risco para prematuridade: pesquisa documental. Esc Anna Nery Rev Enferm. 2009;13(2):297-304.
Victora CG, Aquino EM, Leal MC, Monteiro CA, Barros FC, Szwarcwald CL. Saúde de mães e crianças no Brasil: progressos e desafios. Lancet. 2011;377:1863-77.
Rozario S, Brito AS, Kale PL, Fonseca SC. Série temporal de características maternas e de nascidos vivos em Niterói, RJ. Rev Bras Saude Mater Infant. 2013;13(2):137-46.
Hau LC, Nascimento LFC, Tomazini JE. Geoprocessamento para identificar padrões do perfil de nascimentos na região do Vale do Paraíba. Rev Bras Ginecol Obstet. 2009;31(4):171-76.
Barcellos C, Ramalho WM, Gracie, R. et al. Geocoding health data in sub-municipal scale: some Brazilian experiences. Epidemiol Serv Saúde. 2008;17(1):59-70.
Monteiro CA, Nazario CL. Evolução de condicionantes ambientais da saúde na infância na cidade de São Paulo (1984 – 1996). Rev Saúde Pública. 2000; 34(6 supl):13-8.
Minamisawa R, Barbosa MA, Malagoni L, Andraus LMS. Fatores associados ao baixo peso ao nascer no estado de Goiás. REE. 2006;6(3):336-49.
Rodrigues KSF, Zagonel IPS. Perfil epidemiológico de nascimentos em Foz do Iguaçu/PR: indicador para planejamento do cuidado do enfermeiro. Esc Anna Nery Rev Enferm. 2010;14(3):534-42.
Guimarães AMDA, Bettiol H, Souza L. et al. Is adolescent pregnancy a risk factor for low birth weight? Rev Saúde Pública. 2013; 47(1):11-9.
Departamento de Informática do SUS [home-page in the Internet]. Estatísticas Vitais: Nascidos Vivos [cited 2014 Mai 04]. Available from: http://www.datasus.gov.br.
Viana KJ, Taddei JAAC, Cocetti M, Warkentin S. Peso ao nascer de crianças brasileiras menores de dois anos. Cad Saúde Pública. 2013;29(2):349-56.
Silva AAM, Silva LM, Barbieri MA. et al. The epidemiologic paradox low birth weight in Brazil. Rev Saúde Pública. 2010;44(5):767-75.
Oliveira RB, Melo ECP, Knupp VMA. Perfil dos óbitos infantis no município do Rio de Janeiro segundo peso ao nascer, no ano de 2002. Esc Anna Nery Rev Enferm. 2008; 13(2):297-304.
Vieira AS, Mendes PC. Análise espacial da prematuridade, baixo peso ao nascer e óbitos infantis em Uberlândia–MG. Uberlândia. Hygeia. 2012;8(15):146-56.
Silva TRSR. Nonbiological maternal risk factor for low birth weight on Latin America: a systematic review of literature with meta-analysis. Einstein. 2012;10(3):380-85.
Tourinho AB, Reis MLBS. Peso ao nascer: uma abordagem nutricional/Birth weight: a nutricional approach. Com Ciên Saúde. 2012;23(1):19-30.
Costa BMF, Paulinelli RR, Barbosa MA. Association between maternal and fetal weight gain: cohort study. São Paulo Med J. 2012;130(4):242-47.
Barreto MS, Silva RLDT, Marcon SS. Morbidade em crianças menores de um ano consideradas de risco: estudo prospectivo. Online Braz J Nurs. 2013;12(1):5-18.
DOI:
https://doi.org/10.5935/1676-4285.20154992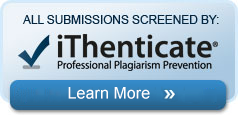 The articles published in Online Brazilian Journal of Nursing are indexed, classified, linked, or summarized by:
Affiliated to:
Sources of Support:
 Visit us:
The OBJN is linked also to the main Universities Libraries around the world.
Online Brazilian Journal of Nursing. ISSN: 1676-4285

This work is licensed under a Creative Commons:Noncommercial-No Derivative Works License.