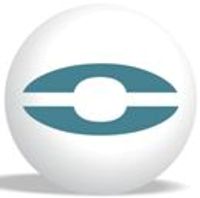 Study of the causes of cervical cancer in patients assisted at an oncologic center of Acre
Abstract
Study of exploratory-descriptive type developed 120 women close to assisted by the Center of Control of Cancer of Acre, with the objective of describing the causes of cancer of uterine lap. For the collection of data we made use of a form for us elaborated. As result detached an adult population, she interbreeds, with first degree incomplete, married, with 1-7 children, with first gestation and beginning of the sexual relationship in the 15-19 year-old strip. For the diagnoses, we detached NIC – I (40.0%), NIC – II (31.6%), NIC – III (17,5%). As risk factors found mother with several children, followed for the Diseases Sexually Transmissible with prominence for HPV and smokers as the most representative. 
Keywords
Education in Health; Cancer of Glue Uterine; Oncology.
References
BRASIL. Ministério da Saúde. Secretaria Executiva. Coordenação da Saúde da Criança e do Adolescente. Bases programáticas. 2.ed. Brasília. 1996.
BRASIL. MINISTÉRIO DA SAÚDE. SECRETARIA NACIONAL DE ASSISTÊNCIA À SAÚDE. INSTITUTO NACIONAL DE CÂNCER. COORDENAÇÃO DE PROGRAMAS DE CONTROLE DO CÂNCER.
Estimativas da incidência e mortalidade do câncer no Brasil. Rio de Janeiro: INCA (sd). Disponível em: www.inca.org.br/epidemiologia/estimativa2000.introducao.html. Acesso em 28 dez 2000.
CASTRO, E. M. L. Câncer de colo uterino e gravidez. HPV e gravidez. 12.ed: Médsi Científica. Minas Gerais, 1999. Cap. 45. p. 665-666.
COTRAN, R.S.; KUMAR, V.; COLLINS, T. Robins - patologia estrutural e funcional. 6ed.Guanabara Koogan, 2000.
CORREIA, M. D. Noções práticas de obstetrícia. 2 ed.: Médica Científica. Rio de Janeiro, 1999. P. 663-667.
FREITAS, F. et al. Rotinas em ginecologia. 3 ed: Artes Médica, 1997. p. 209.
GONÇALVEZ, A. K. et al. Papilomavírus humano: virologia e carcinogênese. Jornal Brasileiro de Doenças Sexualmente Transmissíveis. v.11, n.3. p. 27-30, 1999.
MINISTÉRIO DA SAÚDE. INSTITUTO NACIONAL DE CÂNCER. COORDENAÇÃO NACIONAL DE CONTROLE DE TABAGISMO – CONTAPP. Falando sobre câncer e seus fatores de risco." Rio de Janeiro, 1996.
NASCIMENTO, L. C. S. do; LOPES, C. M. Atividade sexual e doenças sexualmente transmissíveis em escolares do segundo grau de Rio Branco – Acre – Brasil. Rev.latino-am.enfermagem, v.5, n.1, p.107-112. 2000.
SMELTZER, S.C.; BARE, B.G. Brunner & Suddarth - tratado de enfermagem médico-cirúrgica. 8.ed. Guanabara Koogan. v.2. Rio de Janeiro, 1996.
XAVIER, N. L. et al. Manual de ginecologia. Porto Alegre: Artes Médicas, 1997. p. 189-192.
DOI:
https://doi.org/10.17665/1676-4285.20034844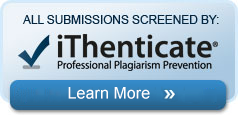 The articles published in Online Brazilian Journal of Nursing are indexed, classified, linked, or summarized by:
Affiliated to:
Sources of Support:
The OBJN is linked also to the main Universities Libraries around the world.
Online Brazilian Journal of Nursing. ISSN: 1676-4285

This work is licensed under a Creative Commons:Noncommercial-No Derivative Works License.