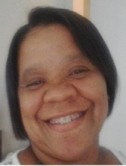 Use of technologies in programs of permanent education in health: an experimental study
Abstract
The study focuses on the contribution of technologies in the programs of permanent education for nursing professionals. Aims: to analyze the application of information and communication technologies in the permanent education of nursing assistants and technicians; to compare the information obtained by the nursing assistants and technicians who use a virtual learning environment (VLE) and those who are involved in traditional hands-on training and; to evaluate the applicability of information and communication technology in the programs of permanent education in health for nursing assistants and technicians. Method: this is an experimental study, incorporating a clinical essay type of data collection, with a quantitative approach, to be performed in a municipal public hospital, located in the municipality of Duque de Caxias. The subjects of the research will be 60 nursing assistants and technicians that work in the health studies unit. The expected period for data collection will be from November 2013 to January 2014.

Keywords
Permanent Education in Health; Educational Technology; Nursing
References
Aquino PS, Pinheiro AKB. Educational technology in the teaching of nursing in contraception - preview note. Online braz j nurs [Internet]. 2009 July [cited 2013 Aug 31]; 8 (2). Available from: http://www.objnursing.uff.br/index.php/nursing/article/view/2463
Ministério da Saúde (BR). Secretaria de Gestão do Trabalho e da Educação na Saúde. Departamento de Gestão da Educação em Saúde. Política Nacional de Educação Permanente em Saúde. Brasília: Ministério da Saúde; 2009
Netto MLA; Loyolla W. As tecnologias da informação e comunicação na formação de trabalhadores. In: Trindade MAB (org.). As tecnologias da informação e comunicação (TIC) no desenvolvimento profissional de trabalhadores do SUS. São Paulo: Instituto de Saúde; 2011. p:177-217. Disponível em http://www5.ensp.fiocruz.br/biblioteca/dados/txt_815179395.pdf. Acesso em: 16 Jun 2013
DOI:
https://doi.org/10.5935/1676-4285.20134491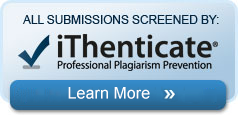 The articles published in Online Brazilian Journal of Nursing are indexed, classified, linked, or summarized by:
Affiliated to:
Sources of Support:
The OBJN is linked also to the main Universities Libraries around the world.
Online Brazilian Journal of Nursing. ISSN: 1676-4285

This work is licensed under a Creative Commons:Noncommercial-No Derivative Works License.