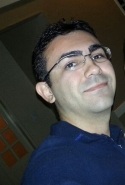 Factors involved in the management of nursing care: a descriptive study
Abstract
Aim: To investigate the factors involved in care management. Method: This is a descriptive study, performed with 32 nurses from Basic Care units in Maracanaú, Brazil, from May to July 2012. The methodological process used was the Discourse of the Collective Subject, to order and organize the data. Results: The most important concerns were: excessive demand, resistance of the users to the proposed activities in health prevention and promotion and precarious organizational structure. The facilities presented were: support from the health department, teamwork and autonomy of the nurse. Discussion: The difficulties experienced generated a gap between the caring service and the managerial process, especially those linked to the instability of the work processes and the traditional assisting model, but on the other hand, the teamwork, the support of management and autonomy stimulated the interaction between caring and managing. Conclusion: The Attention Care Service presents ambivalences because sometimes it permits and at other times it separates caring and care management.
Keywords
Care Management; Family Health Strategy; Involving Factors.
References
Christovam BP, Porto IS, Oliveira DC. Gerência do cuidado de enfermagem em cenários hospitalares: a construção de um conceito. Rev Esc Enferm USP. 2012 Jun; 46(3): 734-41.
Felli VEA, Peduzzi M. O trabalho gerencial em enfermagem. In: Kurcgant P, coordenadora. Gerenciamento em enfermagem. Rio de Janeiro: Guanabara Koogan; 2010.
Hausmann M, Peduzzi M. Articulação entre as dimensões gerencial e assistencial do processo de trabalho do enfermeiro. Texto Contexto Enferm. 2009; 18(2):258-65.
Lefèvre F, Lefèvre AMC. O discurso do sujeito coletivo: um novo enfoque em pesquisa qualitativa (desdobramentos). 2.ed. Caxias do Sul: Educs; 2005.
Brasil. Ministério da Saúde. Portaria n. 2.488/GM de 21 de outubro de 2011. Aprova a Política Nacional de Atenção Básica, estabelecendo a revisão de diretrizes e normas para a organização da Atenção Básica, para a Estratégia Saúde da Família (ESF) e o Programa de Agentes Comunitários de Saúde (PACS). Diário Oficial da República Federativa do Brasil, Brasília (DF); 2011.
Medeiros CRG et al. A rotatividade de enfermeiros e médicos: um impasse na implementação da Estratégia de Saúde da Família. Ciênc Saúde Coletiva. 2010; 15 (suppl.1): 1521-31.
Franco TB, Merhy EE. Programa de Saúde da Família (PSF): contradições de um programa destinado à mudança do modelo tecnoassistencial. In: Merhy EE, et al. O trabalho em saúde: olhando e experienciando o SUS no cotidiano: o debate no campo da saúde coletiva. 4ª ed. São Paulo: Hucitec, 2007. p.55-124.
Brasil. Ministério da Saúde. Secretaria de Atenção à Saúde. Departamento de Atenção Básica. Manual de estrutura física das unidades básicas de saúde: saúde da família. 2 ed. 52 p. (Série A. Normas e Manuais Técnicos). Brasília, DF; 2008.
Ximenes NFRG, Sampaio JJC. Processo de ascenção ao cargo e as facilidades e dificuldades no gerenciamento do território na Estratégia Saúde da Família. Rev Bras Enferm. 2008, 61 (1): 36-45.
Azzolin GMC, Peduzzi M. Processo de trabalho gerencial e processo de enfermagem na perspectiva de docentes de enfermagem. Rev Gaúcha Enferm, Porto Alegre (RS) 2007 dez; 28(4):549-55.
Faustino AM, Jesus CAC, Reis PED, Moura EF, Medeiros KC, Amorim MAN. Models management of nursing care: qualitative study. Online Braz J Nurs [periodic online]. 2010 May 26; [Cited 2011 April 28]; 9(1): Available from: http://www.objnursing.uff.br/index.php/nursing/article/view/2843
Pavoni DS, Medeiros CRG. Processos de trabalho na equipe Estratégia de Saúde da Família. Rev Bras Enferm. 2009 Abr; 62(2): 265-71.
DOI:
https://doi.org/10.5935/1676-4285.20134081