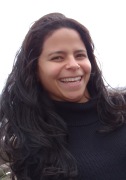 Complications related to the type of epicutaneous catheter in a cohort of neonates
Abstract
Aims: To analyze the relationship between the type of epicutaneous catheter installed and the time until the occurrence of complications that motivate early removal of the device. Method: Prospective cohort study conducted in a neonatal intensive care unit of a private hospital in the city of São Paulo, in the period July 1st 2010 to June 30th 2011. The cohort consisted of neonates undergoing the installation of polyurethane double-lumen or silicone single-lumen epicutaneous catheter. Results and discussion: We analyzed 270 catheters. There was no association between the type of epicutaneous catheter and time until the occurrence of complications (p=0,45). The polyurethane double-lumen catheter presented higher average time of catheter permanence (p≤0,01). Conclusion: Both types of epicutaneous catheters have enabled intravenous infusion over 10 days and showed no major complications.
Keywords
Peripherally inserted central catheter; complications; newborn
References
Hoang V, Sills J, Chandler M, Busalani E, Clifton-Koeppel R, Modanlou HD. Percutaneously inserted central catheter for total parenteral nutrition in neonates: complications rates related to upper versus lower extremity insertion. Pediatrics.2008;121(5):1152-9.
Shah PS, Shah VS. Continuous heparin infusion to prevent thrombosis and catheter occlusion in neonates with peripherally placed percutaneous central venous catheters. Cochrane database syst rev[online]. 2009[ cited 2013 Nov 28];16(2):[about 10.p].Available from:http://onlinelibrary.wiley.com/doi/10.1002/14651858.CD002772.pub3/abstract
Dorea E, Castro TE, Costa P, Kimura AF, Santos FMG. Management practices of peripherally Inserted central Catheter at a neonatal unit. Rev bras enferm [online] 2011 [cited 2013 Nov 27]; 64(6):997-1002.Available from: http://www.scielo.br/scielo.phpscript=sci_abstract&pid=S0034-71672011000600002&lng=pt&nrm=iso&tlng=en
Pettit J, Wyckoff MM. Peripherally inserted central catheters:guideline for practice. 2nd ed. Glenview: National Association of Neonatal Nurses; 2007.
Barrier A, Williams DJ, Connelly M, Creech CB. Frequency of peripherally inserted central catheter complications in children. Pediatr infect dis j. 2012; 31(5):519-21.
Conselho Nacional de Saúde (Brasil). Resolução n. 466, de 12 de dezembro de 2012. Diretrizes e normas regulamentadoras de pesquisas envolvendo seres humanos. Diário Oficial da União 13 jun 2013; Seção 1.
Coeli CM, Faerstein E. Estudos de coorte. In: Medronho RA, Bloch KV, Luiz RR,Werneck GL . Epidemiologia. São Paulo: Atheneu; 2009. p.237-50.
Elm E, Altman DG, Egger M, Pocock SJ, Gotzsche PC, Vandenbroucke JP. The Strengthening the Reporting of Observational Studies in Epidemiology (STROBE)statement: guidelines for reporting observational studies. J clin epidemiol. 2008 Apr; 61(4):344-9.
Camargo PP. Procedimento de inserção, manutenção e remoção do cateter central de inserção periférica em neonatos. São Paulo. Dissertação[Mestrado em Enfermagem Obstétrica e Neonatal]- Universidade de São Paulo; 2007.
Giacomo M. Comparison of three peripherally inserted central catheters: pilot study. Br j nurs. 2009;18(1):8-16.
Njere I, Islam S, Parish D, Kuna J, Keshtgar A. Outcome of peripherally inserted central venous catheters in surgical and medical neonates. J pediatr surg. 2011; 46(5):946-50.
Sengupta A, Lehmann C, Diene-West M, Perl TM, Milstone AM. Catheter duration and risk of CLA-BSI in neonates with PICCs. Pediatrics.2010;125(4):648-53.
Bueno TM, Cervera PQ, Pérez-Rodríguez J, Quero J. Peripheral insertion of Double-lumen central venous catheter using the Seldinger technique in newborns. J perinatol. 2008;28(4):282-6.
Costa P. Análise da relação entre a posição anatômica da ponta do cateter CCIP e o motivo de remoção do dispositivo em uma coorte de neonatos. São Paulo. Dissertação[Mestrado em Enfermagem]- Universidade de São Paulo; 2011.
Hsu JF, Tsai MH, Huang HR, Lien R, Chu SM, Huang CB. Risk factors of catheter-related bloodstream infection with percutaneously inserted central venous catheters in very low birh weight infants: a center´s experience in Taiwan. Pediatr neonatol. 2010; 51(6):336-42.
Pettit J. Assesment of infants with peripherally inserted central catheters: part 2. Detecting less frequently occurring complications. Adv neonatal care. 2003; 3(1):14-26.
Paulson PR, Miller KM. Neonatal peripherally inserted central catheters: recommendation for prevention of insertion and post insertion complications. Neonat netw. 2008; 27(4):245-57.
Ormond VS, Azevedo RCS, Gaiva MAM, Oliveira DFL. Profile of newborns who used Peripherally Inserted Central Catheter (PICC) in a University Hospital. Online braz j nurs [Internet]. 2010 December [Cited 2013 Sept 17]; 9(3). Available from: http://www.objnursing.uff.br/index.php/nursing/article/view/3137. doi: http://dx.doi.org/10.5935/1676-4285.20103137.
Infusion Nurses Society. Infusion nursing standarts of practice. J intraven nurs. 2011;34(1): [about 100. p]. Available from: http://www.vardhandboken.se/Dokument/INS_2011.pdf
DOI:
https://doi.org/10.5935/1676-4285.20134071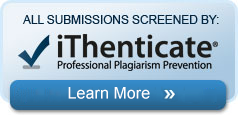 The articles published in Online Brazilian Journal of Nursing are indexed, classified, linked, or summarized by:
Affiliated to:
Sources of Support:
 Visit us:
The OBJN is linked also to the main Universities Libraries around the world.
Online Brazilian Journal of Nursing. ISSN: 1676-4285

This work is licensed under a Creative Commons:Noncommercial-No Derivative Works License.