Coping strategies for caregivers of children with a chronic disease: a methodological study
Abstract
Aim: To develop a decision support model to identify coping strategies for caregivers, with regard to chronic diseases in childhood. Method: methodological study carried out in two stages: detecting the problem and establishing rules for making decisions. It was based on a study conducted with the caregivers of children with chronic diseases. Result: it is logical model for decision support. Discussion: coping strategies focused on the problem, seeking support with the aid of religious and social support networks, act positively in terms of adapting to chronic diseases; however, strategies focusing on emotion generate a negative response. Conclusion: the model of decision support can assist health professionals in identifying coping strategies that facilitate or hinder the adaptation of caregivers concerning chronic diseases in childhood.

Keywords
Life Sciences; Nursing; Pediatric Nursing
References
Wise PH. The future pediatrician: the challenge of chronic illness. J Pediatr. 2007; 151(5): 6-10.
Andrade MB, Vieira SS, Dupas G. Paralisia cerebral: estudo sobre o enfrentamento familiar. Rev Min Enferm. 2011; 15(1): 86-96.
Brito DCS. Cuidando de quem cuida: estudo de caso sobre o cuidador principal de um portador de insuficiência renal crônica. Estud Psicol. 2009; 14(3): 603-7.
Leite MF, Gomes IP, Leite MF, Oliveira BRG, Rosin J, Collet N. Condição crônica na infância durante a hospitalização: sofrimento do cuidador familiar. Cienc cuid saúde. 2012;11(1):51-7.
Holanda ER, Collet N, Costa SFG. Crianças com Síndrome de Down: o significado do cuidar na percepção de mães. Online braz j nurs [Internet]. 2008 [Cited 2012 sep 12]; 7(2). Available from: http://www.objnursing.uff.br/index.php/nursing/article/view/j.1676-4285.2008.1443/347
Rafacho M, Oliver FC. A atenção aos cuidadores informais/familiares e a Estratégia de Saúde da Família: contribuições de uma revisão bibliográfica. Rev Ter Ocup. 2010; 21(1): 41-50.
Uchôa CN, Pozza EA, Bassanezi RB, Spósito MB, Yamamoto PT, Barbosa JC, et al. Desenvolvimento de um sistema de apoio à decisão para a diagnose de doenças, pragas e distúrbios abióticos dos citros. Summa Phytopathol. 2010; 36(2): 155-7.
Sanderson C, Gruen R. Analytical models for decision marking: understanding public health. New York: Open University Press; 2006.
Lousada M, Valentim MLP. Modelos de tomada de decisão e sua relação com a informação orgânica. Perspect ciênc inf. 2011; 16(1): 147-64.
Souza JA, Almeida RA, Silva ATMC, Anjos UU, Moraes RM. Modelo baseado em regras como suporte à atuação da delegacia especializada de atendimento à mulher no encaminhamento de mulheres em situação de violência doméstica. R Bras Ci Saúde. 2012; 16(1): 71-8.
Turban E, Aronson JE, Liang T-P. Decision support systems and intelligent systems. Indiana: Prentice Hall; 2006.
Leite MF, Collet N, Gomes IP, Kumamoto LHMCC. Enfrentamento da condição crônica na infância pelo cuidador familiar: pesquisa qualitativa. Online Braz J Nurs [internet]. 2010 [Cited 2012 sep 12]; 9(3). Available from http://www.objnursing.uff.br/index.php/nursing/article/view/j.1676-4285.2010.3147/html_1.
Kohlsdorf M, Costa Júnior AL. Estratégias de enfrentamento de pais de crianças em tratamento de câncer. Estud psicol. 2008; 25(3):417-29.
Pontes-Fernandes AC, Petean EBL. Sobrecarga emocional e qualidade de vida em mães de crianças com erros inatos do metabolismo. Psic: Teor e Pesq. 2011; 27(4): 459-65.
Araújo YB, Collet N, Moura FM, Nóbrega RD. Conhecimento da família acerca da condição Crônica. Texto Contexto Enferm. 2009; 18(3): 498-5.
Anton MC, Piccinini, CA. O Impacto do Transplante Hepático Infantil na Dinâmica Familiar. Psicol Refl Crít. 2010; 23(2):187-97.
Cardoso FT. Câncer infantil: aspectos emocionais e atuação do psicólogo. Rev SBPH. 2007; 10(1): 25-52.
Paula ES, Nascimento LC, Rocha SMM. Religião e espiritualidade: experiência de famílias de crianças com Insuficiência Renal Crônica. Rev Bras Enferm. 2009; 62(1): 100-6.
Araújo YB, Collet N, Gomes IP, Nóbrega RD. Enfrentamento do adolescente em condição crônica: importância da rede social. Rev Bras Enferm. 2011; 64(2): 281-6.
Ribeiro KSQS. A relevância das redes de apoio social no processo de reabilitação. R Bras Ci Saúde. 2009; 13(2): 69-78.
DOI:
https://doi.org/10.5935/1676-4285.20134056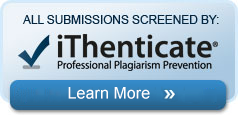 The articles published in Online Brazilian Journal of Nursing are indexed, classified, linked, or summarized by:
Affiliated to:
Sources of Support:
 Visit us:
The OBJN is linked also to the main Universities Libraries around the world.
Online Brazilian Journal of Nursing. ISSN: 1676-4285

This work is licensed under a Creative Commons:Noncommercial-No Derivative Works License.