Work of ambulatorial nursing: a descriptive study on the implications in the health of the worker
Abstract
The current study presents an exploratory-descriptive research carried out with a group of nursing workers from the I Wing Ambulatory of the University Hospital of Santa Maria. The application of the "Italian Worker Model" methodology provided an initial diagnosis about the working loads existing in this environment as well as inputs have been offered to the workers so that they could reflect on the inter-relations that are inherent to the working processes and to living with health in the job and in society. The sampling comprised those who participated in the collective interview proposed by the model. The results of the investigation evidenced that the most present loads in the working environment were both physical and psychic. Upon the completion of the study, the investigation enabled the identification of a high degree of psychic distress in the job evidenced by the absenteeism, among other important findings.
DOI:
https://doi.org/10.5935/1676-4285.2006390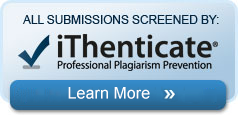 The articles published in Online Brazilian Journal of Nursing are indexed, classified, linked, or summarized by:
Affiliated to:
Sources of Support:
 Visit us:
The OBJN is linked also to the main Universities Libraries around the world.
Online Brazilian Journal of Nursing. ISSN: 1676-4285

This work is licensed under a Creative Commons:Noncommercial-No Derivative Works License.