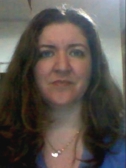 Nursing diagnoses in diabetic patient medical charts - a descriptive research
Abstract
Aim: identifying taxonomy II nursing diagnoses from the North American Nursing Diagnoses Association International using nursing records associated with outpatient diabetic treatment. Method: a descriptive and retrospective study. Data obtained from 35 patients' medical charts, using a tool devised by the authors and analyzed using relative and absolute frequencies. Result: from eight diagnoses, three of the following showed up in more than 50% of the samples: Ineffective health maintenance; Imbalanced nutrition - more than body requirements; Sedentary lifestyle. Discussion: The findings show that these three diagnoses relate to a very important and unique issue in treating diabetic patients: the difficulty on the part of patients to adhere to treatment and self-care. Conclusion: The findings show that nursing diagnoses are useful with regard to identifying phenomena that require attention in specific treatment contexts, as well as acting as a guide in terms of the assistance offered.
Keywords
Diabetic Patient; Nursing Processes; Nursing Consultation; Outpatient treatment.
References
International Diabetes Federation [ homepage on the internet ]. Epidemiology and morbidity [ cited 2011 Mar 01 ] . Available from: http://www.idf.org/
Stewart GL, Tambascia M, Guzmán JR, Etchegoyen F, Carrión JO, Artemenko S. Control of type 2 diabetes among general practitioners in private practice in nine countries of Latin America. Rev Panam Salud Publica. 2007; 22(1): 12-20.
Funnell MM, Anderson RM. Changing office practice and healthcare systems to facilitate diabetes self-management. Curr Diab Rep. 2003; 3(2): 127-33.
Gillibrand W, Holdich P, Covill C. Managing type 2 diabetes: new policy and interventions. Br J Community Nurs. 2009; 14(7):288-91.
Teston E.Marques F.Marcon S. Diagnoses and nursing actions for individuals with chronic diseases assisted at home: descriptive study. Online Brazilian Journal of Nursing [ serial on the Internet ]. 2010 December 18 [ Cited 2012 April 20 ] 9(3). Available from: http://www.objnursing.uff.br/index.php/nursing/article/view/3059
World Health Organization – WHO [ homepage on the internet ]. Obesity and overweight [ cited 2012 Feb 10 ]. Available from: http://www.who.int/mediacentre/ factsheets/fs311/en/index.html
North American Nursing Diagnoses Association – International. Diagnósticos de Enfermagem da NANDA-I: definições e classificação, 2009-2011. Porto Alegre: Artmed; 2010.
Müller-Staub M. Evaluation of the implementation of Nursing Diagnoses, Interventions, and Outcomes. Int J Nurs Terminol Classific. 2009; 20(1):9-15
Teixeira CRS, Zannetti ML, Pereira MC. Nursing diagnoses in people with diabetes mellitus according to Orem´s theory of selfcare. Acta Paul Enferm. 2009; 22(4): 385-91.
Carolino IDR, Molena-Fernandes CA, Tasca RS, Marcon SS, Cuman RKN. Fatores de risco em pacientes com diabetes mellitus tipo 2. Revista Latino–am Enferm. 2008; 16 (2): 238-44.
Minet LKR, Wagner L, Lonving EM, Hjelmborg J, Henriksen JE. The effect of motivational interviewing on glycaemic control and perceived competence of diabetes self-management in patients with type 1 and type 2 diabetes mellitus after attending a group education programme: a randomized controlled trial. Diabetologia. 2011; 54(7): 1620-9.
Carter D, Capehorn M. Weight management of obese people with diabetes. J Diabetes Nurs. 2011; 15(1): 6-8.
Nama S, Chesla C, Stotts NA, Kroon L, Janson SL. Barriers to diabetes management: patient and provider factors. Diabetes Res Clin Pract. 2011; 3(1): 1–9.
Rygg LO, Rise MB, Gronning K, Steinsbekk A. Efficacy of ongoing group based diabetes self-managemente education for patients with type 2 diabetes mellitus: a randomized controlled trial. Patient Educ Couns. 2012 Jan; 86 (1):98-105.
Lerman I, López-Ponce A, Villa AR, Escobedo M, Caballero EA, Velasco ML, Gómez-Pérez FJ, Rull-Rodrigo JA. Pilot study of two different strategies to reinforce self care behaviors and treatment compliance among type 2 diabetes patients from low income strata. Gac Med Mex. 2009; 145(1): 15-9.
DOI:
https://doi.org/10.5935/1676-4285.20133894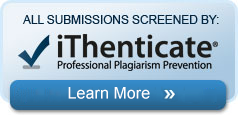 The articles published in Online Brazilian Journal of Nursing are indexed, classified, linked, or summarized by:
Affiliated to:
Sources of Support:
The OBJN is linked also to the main Universities Libraries around the world.
Online Brazilian Journal of Nursing. ISSN: 1676-4285

This work is licensed under a Creative Commons:Noncommercial-No Derivative Works License.