Manarte, Juli Jardim, Undergraduate student, Aurora de Afonso Costa Nursing School, Universidade Federal Fluminense (UFF), Undergraduate Research Scholarship Faperj, Project "Unna boots compared to Elastic Bandages in Patients with venous ulcers.", Brazil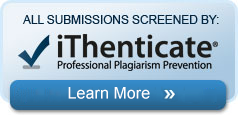 The articles published in Online Brazilian Journal of Nursing are indexed, classified, linked, or summarized by:
Affiliated to:
Sources of Support:
 Visit us:
The OBJN is linked also to the main Universities Libraries around the world.
Online Brazilian Journal of Nursing. ISSN: 1676-4285

This work is licensed under a Creative Commons:Noncommercial-No Derivative Works License.