Hability of aged to perform activities of daily living: a descriptive study
Abstract
Problem:The decrease or loss of functional capacity is a process that can be aggravated by diseases. Objective: to evaluate the capacity of the aged to perform activities of daily living and instrumental activities of daily living. Method: in a quantitative descriptive performed, in day hospital of old in Anápolis-GO. The 30 aged participated and answered 3 instruments: questionnaire, Lawton Scale and Functional Independence Measure.Results: In the Activities of Daily Living had been observed more dependency for use of ladders, memory, locomotion, control of urine, problem solving, social interaction and get dress below the waist. For the Instrumental Activities of Daily Living had partial dependency housekeeping and shopping, and full-pending use the phone and take care of finances. Conclusion: Before the results it is possible to infer that strategies that seek to the improvement of the aged's functionality can favor the aging autonomous, independent and free from offences to the health.
Keywords
aged; activities of daily living; nursing.
DOI:
https://doi.org/10.5935/1676-4285.20103065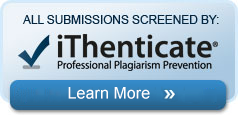 The articles published in Online Brazilian Journal of Nursing are indexed, classified, linked, or summarized by:
Affiliated to:
Sources of Support:
 Visit us:
The OBJN is linked also to the main Universities Libraries around the world.
Online Brazilian Journal of Nursing. ISSN: 1676-4285

This work is licensed under a Creative Commons:Noncommercial-No Derivative Works License.