Application of Breastfeeding Self-Efficacy Scale-Short Form to post-partum women in rooming-in care: a descriptive study
Abstract
Introduction: Breastfeeding Self-Efficacy Scale - Short Form (BSES-SF) works as an instrument to assess maternal confidence toward effective breastfeeding. Aims: This study aims to identify mothers' perception about breastfeeding self-efficacy through the BSES-SF instrument and to build socio demographic and obstetric profiles of the subjects. Method: This descriptive study was conducted with 155 women in a public maternity hospital in Fortaleza-CE, from August to November 2008. Data collection was conducted by interviewing using demographic and obstetric data and the BSES-SF form. Results: We found that 125 (80.6%) mothers showed high self-efficacy to breastfeed. We found a statistically significant association between age and breastfeeding self-efficacy scores (p=0.006), but not between maternal efficacy rates and obstetric history regarding early pregnancy profiles. There was no statistically significant difference among the overall items from two domains (Technical and Intrapersonal Thoughts) regarding the scale item choices. Overall, we found a high maternal breastfeeding self-efficacy rates. Conclusion: The use of the BSES-SF enables health professionals to better recognize maternal confidence toward breastfeeding and to intervene more effectively and accurately in promoting breastfeeding.
Keywords
breast feeding;knowledge;rooming-in care;postpartum period
DOI:
https://doi.org/10.5935/1676-4285.20102717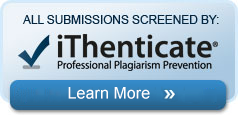 The articles published in Online Brazilian Journal of Nursing are indexed, classified, linked, or summarized by:
Affiliated to:
Sources of Support:
The OBJN is linked also to the main Universities Libraries around the world.
Online Brazilian Journal of Nursing. ISSN: 1676-4285

This work is licensed under a Creative Commons:Noncommercial-No Derivative Works License.