Contraception in Adolescence: Literature Review
Abstract
Abstract: It is worrisome to the public health the fact that adolescents are the portion of the population which has increased the fertility rate in recent years. This article aims to identify the reasons in the literature why adolescents are still presenting risk behavior despite of being informed about contraceptive methods. Two computerized databases were consulted: LILACS (Latino-American and Caribbean Health Sciences Literature) and MEDLINE (International Database for Medical Literature). It has been found 128 articles, from which 16 were chosen to fit more to the proposed research. After analyzing the article, the discussion was based on the main issues addressed by the studies: the level of knowledge of adolescents about contraceptives, the age of first sexual intercourse, the most used contraceptive method, the factors related to the no using of contraceptives, the use of methods related to the sex of the adolescent and the use of drugs related to the contraception. The research enabled to note the complexity of the factors that determine the behavior of young people about contraception. The data indicated can help to develop ways of dealing with adolescents and create different strategies to achieve healthy behaviors. There is also a need to develop educational strategies that address the matter in multiplies dimensions.
Keywords
adolescent, contraception, adolescent behavior
DOI:
https://doi.org/10.5935/1676-4285.20092533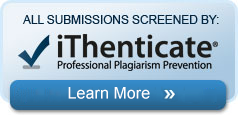 The articles published in Online Brazilian Journal of Nursing are indexed, classified, linked, or summarized by:
Affiliated to:
Sources of Support:
The OBJN is linked also to the main Universities Libraries around the world.
Online Brazilian Journal of Nursing. ISSN: 1676-4285

This work is licensed under a Creative Commons:Noncommercial-No Derivative Works License.