Parents' and educators' perceptions, believes and practices about overweight and obesity in preschool children – previous note.
Abstract
This study aims to understand the perceptions, beliefs, attitudes and suggestions from parents and educators on the subject overweight and obesity. This is a qualitative research, using semi-structured interviews for data collection. As theoretical reference, we will use the Food Social Space, from Social Sciences. This study chosen population will include preschool children parents and educators, enrolled in two kindergartens located in São Bernardo do Campo city. We are going to use the Thematic Analysis' Content methods for the data analysis, as proposed by Bardin. These results will allow us to propose intervention programs for the prevention of overweight and obesity among preschool children of the studied city .
Keywords
Pediatric Nursing, Feeding Behavior, Overweight, Obesity, Child Preschool
DOI:
https://doi.org/10.5935/1676-4285.20092112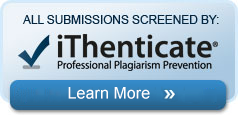 The articles published in Online Brazilian Journal of Nursing are indexed, classified, linked, or summarized by:
Affiliated to:
Sources of Support:
 Visit us:
The OBJN is linked also to the main Universities Libraries around the world.
Online Brazilian Journal of Nursing. ISSN: 1676-4285

This work is licensed under a Creative Commons:Noncommercial-No Derivative Works License.