Care of user with suicidal behavior: the view of Health Community Agents – a qualitative study
Abstract
In view of growing rates, the suicidal behavior represents a complex problem worldwide. Health Community Agents (HCAs) are important components of the Family Health Strategy because they establish relations of exchange between the scientific and the popular knowledge. These workers can identify and prevent the suicidal behavior. The objective of this study is analyzing the HCAs´ conceptions about the attendance rendered to users with suicidal behavior in the health care basic units. It is a qualitative research and the data collection was performed by means of interviews. For the treatment of data, the technique of analysis of thematic content was utilized. Results indicate that HCAs are workers that identify mainly the suicidal behavior. The actions that are mostly performed by the HCAs with users with suicidal behavior are: communication of the fact to the staff, listening, welcoming, monitoring of medication use and home visits. The HCAs refer fear of approaching users with suicidal behavior because they are not qualified in the field of mental health. Evidences show the importance of bonds and the participation of the family in these situations. The results may serve as basis for proposals of actions aiming at the integrality of the care in the attendance to users with suicidal behavior.
Keywords
Suicide Attempted;Primary Health Care; Family Health
DOI:
https://doi.org/10.5935/1676-4285.20081715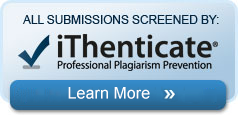 The articles published in Online Brazilian Journal of Nursing are indexed, classified, linked, or summarized by:
Affiliated to:
Sources of Support:
 Visit us:
The OBJN is linked also to the main Universities Libraries around the world.
Online Brazilian Journal of Nursing. ISSN: 1676-4285

This work is licensed under a Creative Commons:Noncommercial-No Derivative Works License.