Nursing care for hodgkin's lymphoma patients subject to chemotherapy: an integrative review
Abstract
The high occurrence rates of Hodgkin's Lymphomas and the treatment-associated complications as well as the complication of the disease itself evidence the need for a technical-scientific training of nurses in order to provide health care to this population. In this sense, this study had the aim to identify the nursing care described in the literature for these patients subject to chemotherapy treatment. An integrative review of the 15 eligible articles was carried out. Findings show that the generated knowledge is aimed at the epidemiological aspects of the disease, therapeutic forms, besides nursing interventions. Regarding the latter, the teaching process, use of coping and technical-technological procedures were found appropriate and feasible.
Keywords
nursing care; lymphoma; drug therapy; Antineoplastic combined chemotherapy protocols
DOI:
https://doi.org/10.5935/1676-4285.20081416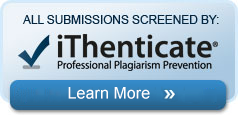 The articles published in Online Brazilian Journal of Nursing are indexed, classified, linked, or summarized by:
Affiliated to:
Sources of Support:
 Visit us:
The OBJN is linked also to the main Universities Libraries around the world.
Online Brazilian Journal of Nursing. ISSN: 1676-4285

This work is licensed under a Creative Commons:Noncommercial-No Derivative Works License.