Center of Psychosocial Attention (CAPS): worker's mental health
Abstract
The professional that is facing changes in the mental health attention has been constituted himself in the confront of Psychiatric Reform discourse, which defends that the medical/psychiatric knowledge must change its place for the multidisciplinarity, it must start using the notion health instead of using illness, city's circulation instead of asylum, person in psychic suffering instead of person with mental illness, citizen instead of incapable one. This shock can be characterized as a factor of stress in the mental health teams' work. This is a qualitative research, case study, and has the purpose of evaluating the strategies used by a CAPS' (Center of Psychosocial Attention) health team in promoting the worker's mental health. Data collection was carried through during November and December 2006, in Foz do Iguaçu City, Parana State, Brazil. Data treatment will be done from the thematic analysis.
Keywords
Mental health, Worker's mental health, Nursing, Evaluation
DOI:
https://doi.org/10.5935/1676-4285.20071090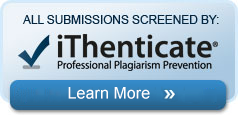 The articles published in Online Brazilian Journal of Nursing are indexed, classified, linked, or summarized by:
Affiliated to:
Sources of Support:
 Visit us:
The OBJN is linked also to the main Universities Libraries around the world.
Online Brazilian Journal of Nursing. ISSN: 1676-4285

This work is licensed under a Creative Commons:Noncommercial-No Derivative Works License.