The bioethics in the scene of the nursing. A descriptive study
Abstract
The practical of the nursing is developed in multiple scenes that can be sources for the research with human beings. This practical must be based on the *196/96 Resolution of the National Counsel of Health of the Ministry of Health. The objective of this study is to identify the knowledge of the nurse about the *196/96 Resolution and analyze the contribution of the bioethics principles in the use of this resolution. In Ocober, 2006, 56 nurses, which work in a Public Institution of Health in Curitiba city, in the State of Paraná, have been interviewed. For the collection of the data, a questionnaire with closed qestions, processed manually was applied to the nurses. It was verified that 67.8% do not work with research; 66,1% do not receive protocols; 64,3% and 76.8% respectively do not have knowledge about the terms indemnity and compensation which are included in the resolution. 32.2% are also unaware of the fact that the Research Committee of Ethics (CEP) must be registered to the National Commission in Research of the Ministry of Health (CONEP/MS). The results have also demonstrated an incipient knowledge on the *196/96 Resolution, on the part of the nurses, demonstrating the necessity of permanent education.
Keywords
Nursing, Bioethics, Ethics
DOI:
https://doi.org/10.5935/1676-4285.2007875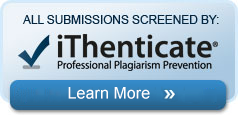 The articles published in Online Brazilian Journal of Nursing are indexed, classified, linked, or summarized by:
Affiliated to:
Sources of Support:
The OBJN is linked also to the main Universities Libraries around the world.
Online Brazilian Journal of Nursing. ISSN: 1676-4285

This work is licensed under a Creative Commons:Noncommercial-No Derivative Works License.