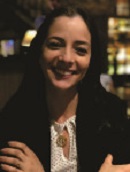 Nursing care for children with Pompe disease: a case study
Abstract
Aim: to identify diagnoses, interventions and expected nursing outcomes for the child with Pompe disease using the International Classification for Nursing Practice® 2017. Method: case study conducted in December 2017, with a mother of child with Pompe disease. Results: seventeen nursing diagnoses were presented, distributed among the demands of medicated, technological, habitual, modified, developmental, and family care. Discussion: the nursing diagnoses were related to the treatment and complications presented by the child as a result of Pompe disease, increased by the family needs to develop the care at home. Conclusion: it was verified that the classification of the nursing practices allowed creating more specialized possibilities to elaborate and execute a care plan based on the real needs of this child, allowing the possibility of generalization for the patients with the same disease.
Keywords
Glycogen Storage Disease Type II;Pediatric Nursing;Primary Health Care;Nursing Diagnosis;Family
References
Loureiro-Neves F, Garcia PC, Madureira N, Araújo H, Rodrigues F, Estêvão MH, et al. Juvenile Pompe disease: retrospective clinical study. Acta Med Port. 2013; 26(4):361-70.
Vogel F, Motulsky AG. Genética humana: problemas e abordagens. 3ªed. Rio de Janeiro: Guanabara Koogan; 2000.
Academia Brasileira de Neurologia. Doença de Pompe. [Internet]. 2018 [cited 2018 Jan 21]. Available from: http://abneuro.org.br/clippings/detalhes/349/doenca-de-pompe.
Dasouki M, Jawdat O, Almadhoun O, Pasnoor M, McVey AL, Abuzinadah A, et al. Pompe disease: literature review and case series. Neurol Clin. 2014; 32(3):751-76.
Chien YH, Hwu WL, Lee NC. Pompe disease: early diagnosis and early treatment make a difference. Pediatr Neonatol. 2013; 54(4):219-27.
Ministério da Saúde (BR). Secretaria de Atenção à Saúde. Diretrizes para Atenção Integral às Pessoas com Doenças Raras no Sistema Único de Saúde – SUS. Brasília: Ministério da Saúde; 2014.
Nogueira LCF, Medeiros ACT, Bittencourt GKGD, Nóbrega MML. Diagnósticos, resultados e intervenções de enfermagem ao idoso diabético: estudo de caso. Online braz j nurs. [Internet]. 2016 Jun [cited 2018 Jun 05]; 15(2):302-12. Available from: http://www.objnursing.uff.br/index.php/nursing/article/view/4964
Harrison H, Birks M, Franklin, R, Mills J. Case study research: foundations and methodological orientations. In: Forum Qualitative Sozialforschung/Forum: Qualitative Social Research. 2017; 18(1):1-17.
Arrué AM, Neves ET, Magnago TSBS, Cabral IE, Gama SGN, Hökerberg YHM. Tradução e adaptação do Children with Special Health Care Needs Screener para português do Brasil. Cad. Saúde Pública 2016; 32(6):e00130215
Classificação Internacional para a Prática de Enfermagem(CIPE)®: versão 2017 / Organizadora, Telma Ribeiro Garcia. Porto Alegre: Artmed, 2018.
Carvalho EC, Cruz DALM, Herdman TH. Contribuição das linguagens padronizadas para a produção do conhecimento, raciocínio clínico e prática clínica da Enfermagem. Rev Bras Enferm. 2013; 66 (n.esp):134-41.
Félix NDC, Ramos NM, Nascimento MNR, Moreira TMM, Oliveira CJ. Nursing diagnoses from ICNP® for people with metabolic syndrome. Rev Bras Enferm. [Internet]. 2018 [cited 2018 May 12]; 71(Suppl1):467-74. Available from: http://dx.doi.org/10.1590/0034-7167-2017-0125
Chien YH, Lee NC, Chen CA, Tsai FJ, Tsai WH, Shieh JY, et al. Long-term prognosis of patients with infantile-onset Pompe disease diagnosed by newborn screening and treated since birth. J Pediatr. 2015;166(4):985–91
Oliveira PKON. Vivências de cuidado familiar a crianças dependentes de tecnologias: subsídios para a enfermagem. 2014. 77f. Dissertação (Mestrado em Enfermagem) – Programa de Pós-Graduação em Enfermagem, Universidade Federal do Rio Grande, Rio Grande; 2014.
Yi DY. Enteral nutrition in pediatric patients. Pediatr Gastroenterol Hepatol Nutr. 2018 Jan; 21(1):12-9.
Sixel BS, Silva LD, Cavalcanti NC, Penque GMCA, Lisboa S, Horovitz DDG, et al. Respiratory manifestations in late-onset Pompe disease: a case series conducted in Brazil. J Bras Pneumol. 2017;43(1):54-9.
Avelino MAG, Maunsell RM, Valera FCP, Neto JGC, Schewiger C, Miura CS, et al. First Clinical Consensus and National Recomendations on tracheostomized children of the Brazilian Academy of Pediatric Otorhinolaryngology and Brazilian Society of Pediatrics. Braz J. Otorhinolaryngol [Internet]. 2017 [cited 2018 Apr 17]; 83(5):498-506. Available from: https://www.sciencedirect.com/ science/article/pii/S1808869417301015?via%3Dihub
Brasil. Ministério da Saúde. Política Nacional de Atenção Integral à Saúde da Criança: orientações para implementação/Ministério da Saúde. Secretaria de Atenção à Saúde. Departamento de Ações Programáticas Estratégicas. Brasília (DF): Ministério da Saúde; 2018.
Neves ET, Silveira A, Arrué AM, Pieszak GM, Zamberlan KC, Santos RP. Network of care of children with special health care needs. Texto Contexto Enferm, Florianópolis, 2015 Abr-Jun; 24(2): 399-406.
Souza IP, Bellato R, Araújo LFS, Almeida KBB. Genogram and Eco-map as tools for understanding family care in chronic illness of the young. Texto Contexto Enferm, 2016; 25(4):e1530015.
DOI:
https://doi.org/10.17665/1676-4285.20186169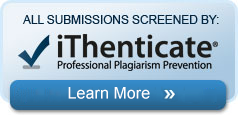 The articles published in Online Brazilian Journal of Nursing are indexed, classified, linked, or summarized by:
Affiliated to:
Sources of Support:
 Visit us:
The OBJN is linked also to the main Universities Libraries around the world.
Online Brazilian Journal of Nursing. ISSN: 1676-4285

This work is licensed under a Creative Commons:Noncommercial-No Derivative Works License.