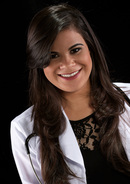 Social pain, gender, and people with sickle cell disease: an exploratory study
Abstract
Aim: Social pain, gender, and people with sickle cell disease: an exploratory study. Method: this is a qualitative and exploratory study and it was conducted in a Sickle Cell Disease Reference Center in a municipality in the interior of Bahia. The data obtained from theme-story drawings and interviews with 16 people were submitted to thematic content analysis. Results: two categories have emerged: "Social pain in women with sickle cell disease is expressed in the impossibility of being a housewife, mother and woman sexually" and "The social pain of men with sickle cell disease is expressed in the difficulty of being a worker, a provider and a sexually active man". Discussion: the exclusion of work, changes in sexuality and parenting interfere in life projects and maintain the reproduction of gender stereotypes. Conclusion: sensitive listening in a multiprofessional care approach should be part of the therapeutic plan for people with sickle cell disease.
Keywords
gênero; doença falciforme; doença crônica
References
Rocha ZJB. A dor física e psíquica na metapsicologia freudiana. Revista Mal-estar e Subjetividade. Fortaleza. 2011[Acesso em 2015 nov 12]; jun; 11(2), 591-621. Disponível em: http://www.redalyc.org/html/271/27121578006/.
Hennemann-krause L. Dor no Fim da Vida: Avaliar para tratar. Revista do Hospital Universitário Pedro Enestro. Rio de Janeiro. 2012 abr-jun; [Acesso em 2015 set 14]; 11(2). Disponível em: .
Porto CC. Semiologia médica. 7. ed. Rio de Janeiro: Guanabara Koogan, 2014.
Bottega FH, Fontana RT. A dor como quinto sinal vital: utilização da escala de avaliação por enfermeiros de um hospital geral. Texto Contexto Enferm, Florianópolis, 2010 Abr-Jun; 19(2): 283-90.
Soares EPB, Silva DS, Xavier ASG, Carvalho ESS, Cordeiro RC, Araújo EM. Cuidar de Pessoas com Doença Falciforme na Unidade de Emergência: discurso de uma equipe multiprofissional. Cienc Cuid Saude 2014 Abr/Jun; 13(2):278-285.
Ferreira SL, Cordeiro RC, Cajuhy F, Silva LS. Vulnerability in Adults With Sickle Cell Disease: Subsides For Nursing Care. Cienc Cuid Saude 2013 Oct/Dec; [Access in 2016 set 04]; 12(4):711-718. Disponível em: http://ojs.uem.br/ojs/index.php/CiencCuidSaude/article/view/18723/pdf_79.
Ministério da Saúde (Brasil). Secretaria de Atenção à Saúde, Departamento de Atenção Especializada. Doença falciforme: condutas básicas para tratamento. Brasília: Ministério da Saúde; 2013. 64p.
Alves RJC. Aspectos Epidemiológicos da doença falciforme e sua distribuição espacial em Feira de Santana no ano de 2010 a 2011. [Monografia]. Feira de Santana: Universidade Estadual de Feira de Santana; 2012.
Xavier ASG, LopeS DM, Ferreira SL. Uso de métodos contraceptivos por mulheres com anemia falciforme. Cienc Cuid Saude 2014 Jan/Mar; 13(1):27-34.
Xavier ASG, Ferreira SL, Carvalho ESS, Araújo EM, Cordeiro RC. Perception of women suffering from sickle cell anemia regar-ding pregnancy: an exploratory study. Online brazj nurs [Internet]. 2013 Dec [cited year mouth day]; 12 (4): 834-43. Available from: http://www.objnursing.uff.br/index.php/nursing/article/view/4289. http://dx.doi.org/10.5935/1676-4285.20134289
Cordeiro RC. Experiência do adoecimento de mulheres e homens com doença falciforme. Doutorado na área de Concentração "Gênero, Cuidado e Administração em Saúde" [Tese]. Escola de Enfermagem: Universidade Federal da Bahia; 2013.
Coutinho MC. Sentidos do Trabalho Contemporâneo: as trajetórias identitárias como estratégias de investigação. Cadernos de Psicologia Social do Trabalho. 2009 [Acesso em 2016 nov 10]; 12(2):189-202. Disponível em: http://pepsic.bvsalud.org/pdf/cpst/v12n2/a05v12n2.pdf
Bardin L. Análise de conteúdo. Tradução: Luís Antero Reto e Augusto Pinheiro. São Paulo: Edições 70, 2011.
Figaro R. A triangulação metodológica em pesquisas sobre a Comunicação no mundo do trabalho. Revista Fronteiras, 2014, mai-ago 16(2):124-131.
Lacerda FKL, Carvalho ESS, Araújo EM, Miranda NBA, Dias ALA, Almeida TA. Mulheres com anemia falciforme (con)vivendo com as úlceras de perna e a dor. Rev Enferm UFPE [Internet]. 2014 [cited 2017 Apr 17]; 8(7):2054-60. Available from: http://www.revista.ufpe.br/revistaenfermagem/index.php/revista/article/view/4983/pdf_ 5513
Santos SN, Chvatal VLS, Varga C, Bött-cher-Luiz F, Turato ERR. Vivências sobre gravidez relatadas por mulheres com anemia falciforme em hospital universitário: um estudo qualitativo. Revista Psicologia e Saúde, Campo Grande, 2011 jul-dez; [Acesso em 2016 out 10]; 3(2):23-29. Disponível em:
Marques PA, Xavier ASG, Carvalho ESS, Lacerda KL, Ferreira SL. Experiências afetivas e sexuais de homens com doença falciforme e úlceras de perna. Rev ABPN. 2015; 7(16):128-53.
Alencar SS, Junior CJC, Guimarães BF, Cunha DP, Rocha LV, Teixeira FEN, Oliveira CDL. Complicações clínicas mais prevalentes em pacientes portadores de Doença Falciforme de uma cidade de médio porte de Minas Gerais, Brasil. Rev. med. Minas Gerais [internet]. 2015 Nov [citado em 06 de Abr. 2016]; 25(2):162-6.
SILVA, Milena da Rosa; GABRIEL, Marília Reginato; CHERER, Evandro de Quadros e PICCININI, Cesar Augusto.Os conceitos de envolvimento e experiência nos estudos sobre paternidade. Arq. bras. psicol.[online]. 2017, vol.69, n.3, pp. 116-132. ISSN 1809-5267.8. Disponível em: http://www.rmmg.org/exportarpdf/1769/v25n2a04.pdf
DOI:
https://doi.org/10.17665/1676-4285.20186142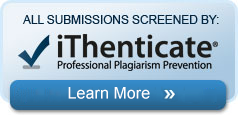 The articles published in Online Brazilian Journal of Nursing are indexed, classified, linked, or summarized by:
Affiliated to:
Sources of Support:
 Visit us:
The OBJN is linked also to the main Universities Libraries around the world.
Online Brazilian Journal of Nursing. ISSN: 1676-4285

This work is licensed under a Creative Commons:Noncommercial-No Derivative Works License.