Challenges in the work of the nurse in the Psychosocial Care Network: an exploratory-descriptive study
Abstract
Aim: identify factors and obstacles that interfere in the nurses' work process in the Psychosocial Care Network. Method: an exploratory-descriptive study conducted in the period from October to December 2017, in the components of the Psychosocial Care Network of a district health management in Porto Alegre, RS, Brazil. Twelve nurses participated by means of a semi-structured interview. The information was transcribed and submitted to content analysis in the thematic modality. Results: Two thematic categories emerged from the analysis: Work Environment and Obstacles to the Performance of Work. Discussion: violence, poverty, structural scrapping, barriers to urban mobility, demotivation, queuing and work overload, form a poor health system for the poor, producing discontent in nurses, since the needs of users and workers to perform care are disregarded. Conclusion: each problem is considered as the cause or consequence of the identified difficulties. Humanized care must come from the destabilization to face the hostile reality.
Keywords
Psychiatric Nursing;Working Conditions;Nurses;Nursing Care;Mental Health;Community Networks
References
Olschowsky A, Wetzel C, Schneider JF, Pinho LB, Camatta MW. Evaluation of intersectoral partnerships for mental healthcare in the Brazilian family health strategy. Texto Contexto Enferm [Internet]. 2014 [cited 2017 Nov 17]; 23(3):591-599. Available from: http://dx.doi.org/10.1590/0104-07072014001970012
Nasi C, Tocantins FR, Camatta MW, Schneider JF. Actions of Workers in a Psychosocial Care Center: a social phenomenological perspective. Online braz. j. nurs. (Online) [Internet]. 2015 [cited 2018 Feb 09]; 14(4):481-88. Available from: http://www.objnursing.uff.br/index.php/nursing/article/view/4531
Ministério da Saúde (BR). Portaria nº. 3.088, de 23 de dezembro de 2011: institui a Rede de Atenção Psicossocial para pessoas com sofrimento ou transtorno mental e com necessidades decorrentes do uso de crack, álcool e outras drogas, no âmbito do Sistema Único de Saúde (SUS). Diário Oficial da União [Internet]. Brasília; 2011 [cited 2017 Oct 02]. Available from: http://bvsms.saude.gov.br/bvs/saudelegis/gm/2011/prt3088_23_12_2011_rep.html
Braga FS, Olschowsky A. Pleasure and suffering in the work of mental health nurses in the context of the psychiatric reform. J Nurs UFPE online [Internet]. 2015 [cited 2017 Nov 17]; 9(2):7086-94. Available from: https://periodicos.ufpe.br/revistas/revistaenfermagem/article/view/10438
Minayo MC. O desafio do conhecimento: pesquisa qualitativa em saúde. 14. ed. São Paulo: Hucitec; 2014.
Cardano M. Manual de pesquisa qualitativa: a contribuição da teoria da argumentação. Petrópolis: Vozes; 2017.
Marx K. O capital: crítica da economia política - Livro 1. São Paulo: Boitempo Editorial; 2013.
Dejours C, Jayet C, Abdoucheli E. Psicodinâmica do trabalho: contribuições da escola Dejouriana à análise da relação prazer, sofrimento e trabalho. São Paulo: Atlas; 1993.
Campos JF, David HMSL, Souza NVDO. Pleasure and suffering: assessment of intensivist nurses in the perspective of work psychodynamics. Esc. Anna Nery [internet]. 2014 [cited 2019 Jan 03]; 18 (1): 90-95. Available from: http://eean.edu.br/detalhe_artigo.asp?id=1003
Benicio LFS, Barros JPP. Estratégia saúde da família e violência urbana: abordagens e práticas sociais em questão. Sanare (Sobral, Online) [internet]. 2017 [cited 2019 Jan 03]; 16 (Supl 1): 102-112. Available from: https://sanare.emnuvens.com.br/sanare/article/view/1146/631
Milanez TCM, Soratto J, Ferraz F, Vitali MM, Tomasi CD, Sorato MT et al. Job satisfaction and dissatisfaction in the Family Health Strategy: potentialities to be explored, fragilities to be reduced. Cad. saúde colet [Internet]. 2018 Jun [cited 2019 Jan 03]; 26 (2): 184-190. Available from: http://www.scielo.br/scielo.php?script=sci_arttext&pid=S1414462X201800020014&lng=en
Santilli A, O'Connor Duffany K, Carroll-Scott A, Thomas J, Greene A, Arora A et al. Bridging the response to mass shootings and urban violence: exposure to violence in New Haven, Connecticut. Am J Public Health [Internet]. 2017 [cited 2018 Feb 08]; 107(3):374-379. Available from: http://dx.doi.org/10.2105/AJPH.2016.303613
Garcia RC. Despesas correntes da união: visões, omissões e opções. In: CardosoJr JC, Cunha AS (Org). Pensamento estratégico, planejamento governamental e desenvolvimento no brasil contemporâneo – planejamento e avaliação de políticas públicas - Livro 1 [Internet]. Brasília: Ipea; 2015 [cited 2019 Jan 04]. Available from: http://repositorio.ipea.gov.br/bitstream/11058/3521/1/Planejamento%20e%20avalia%C3%A7%C3%A3o%20de%20pol%C3%ADticas%20p%C3%BAblicas.pdf
Mendes A, Louvison M. O debate da regionalização em tempos de turbulência no SUS. Saude Soc [Internet]. 2015 [cited 2017 Dec 15]; 24(2):393-402. Available from: https://doi.org/10.1590/S0104-12902015000200200
Mielke F. Avaliação da gestão da atenção psicossocial na Estratégia Saúde da Família: com a palavra os coordenadores [Tese de Doutorado] Porto Alegre (RS): Programa de Pós-graduação em Enfermagem, Universidade Federal do Rio Grande do Sul; 2013.
Santos JL, Mulato SC, Bueno SMV, Robazzi MLCC. Feelings of nurses faced with death: pleasure and suffering from the perspective of psychodynamics of Dejours. Invest Educ Enferm [Internet]. 2016 [cited 2018 Feb 08]; 34(3):511-517. Available from: http://doi.org/10.17533/udea.iee.v34n3a10
Parente CA, Salvatore D, Gallo GM, Cipollini F. Using overbooking to manage no-shows in an Italian healthcare center. BMC Health Serv Res [Internet]. 2018 [cited 2018 [cited 2018 Apr 02]; 18(1):185-197. Available from: https://doi.org/10.1186/s12913-018-2979-z
Dejours C. A loucura do trabalho: estudo de psicopatologia do trabalho. 5. ed. São Paulo: Cortez-Oboré; 1997.
Dejours C. Uma nova visão do sofrimento humano nas organizações. In: Chanlat JF. O indivíduo na organização: dimensões esquecidas. 2ª ed. São Paulo: Atlas; 1993. p.143-79.
DOI:
https://doi.org/10.17665/1676-4285.20186137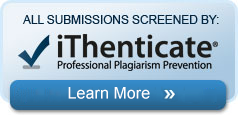 The articles published in Online Brazilian Journal of Nursing are indexed, classified, linked, or summarized by:
Affiliated to:
Sources of Support:
 Visit us:
The OBJN is linked also to the main Universities Libraries around the world.
Online Brazilian Journal of Nursing. ISSN: 1676-4285

This work is licensed under a Creative Commons:Noncommercial-No Derivative Works License.